Financial Inclusion programmes of AKRSP(I) revolve around women Self Help Groups (SHGs), which focus on broader objectives of women's empowerment in addition to ensuring financial security for households. SHGs are encouraged to mobilise maximum savings and internal rotation of savings before linking groups to banks for credit facilities. Stable and matured groups plans and execute various livelihood activities for income enhancement. There have been remarkable results achieved through women SHGs over time
There are several constraints and opportunities in remote rural geographies in India when it comes to financial inclusion of marginalised communities.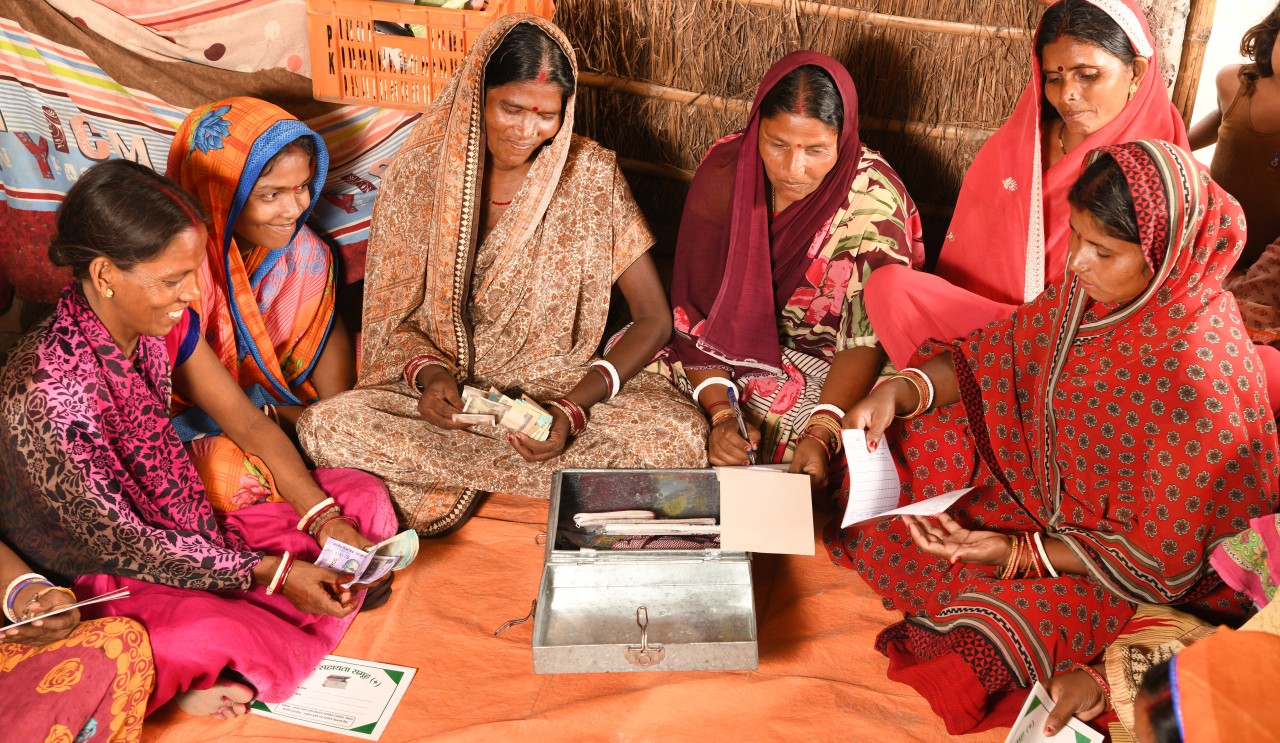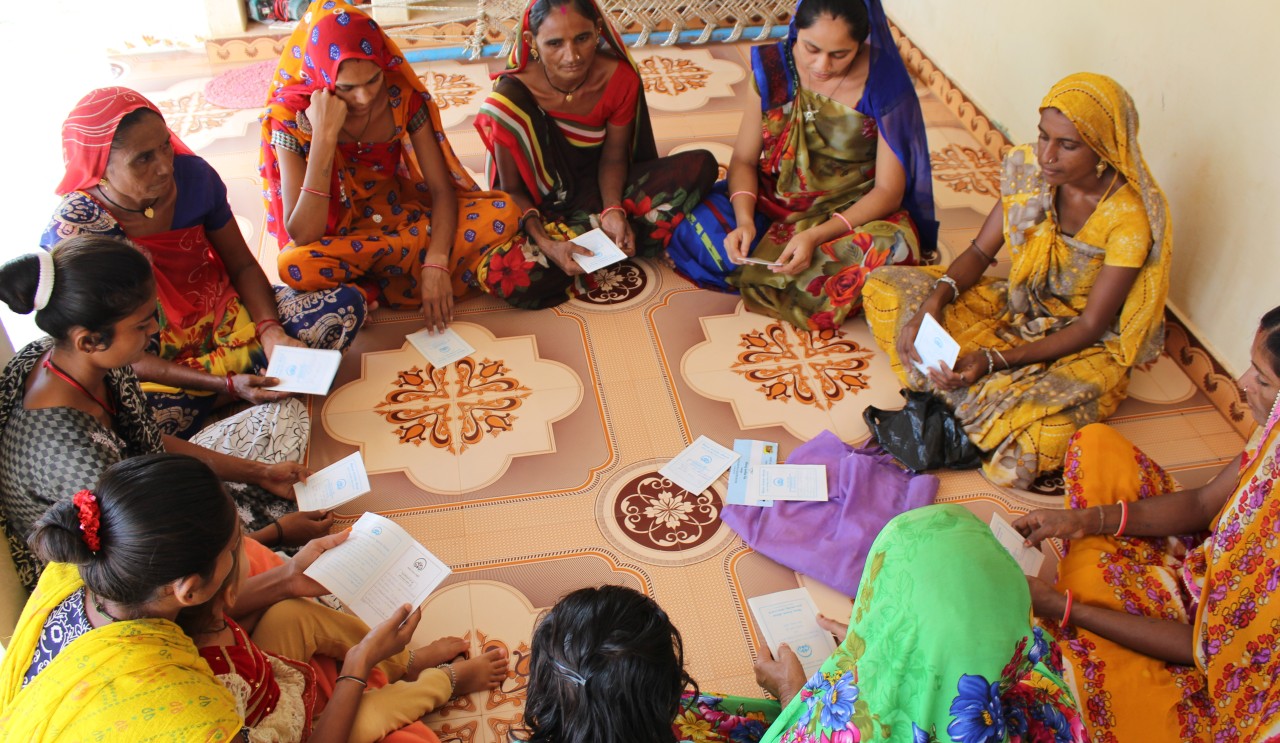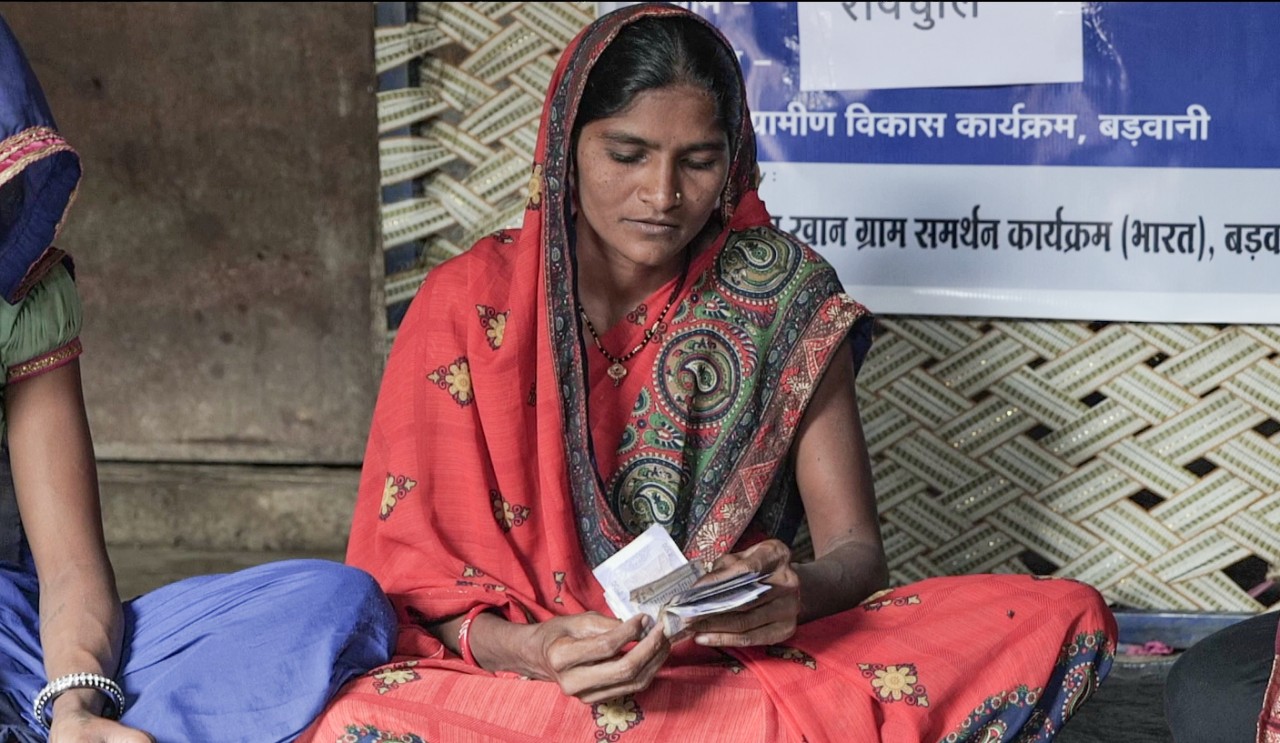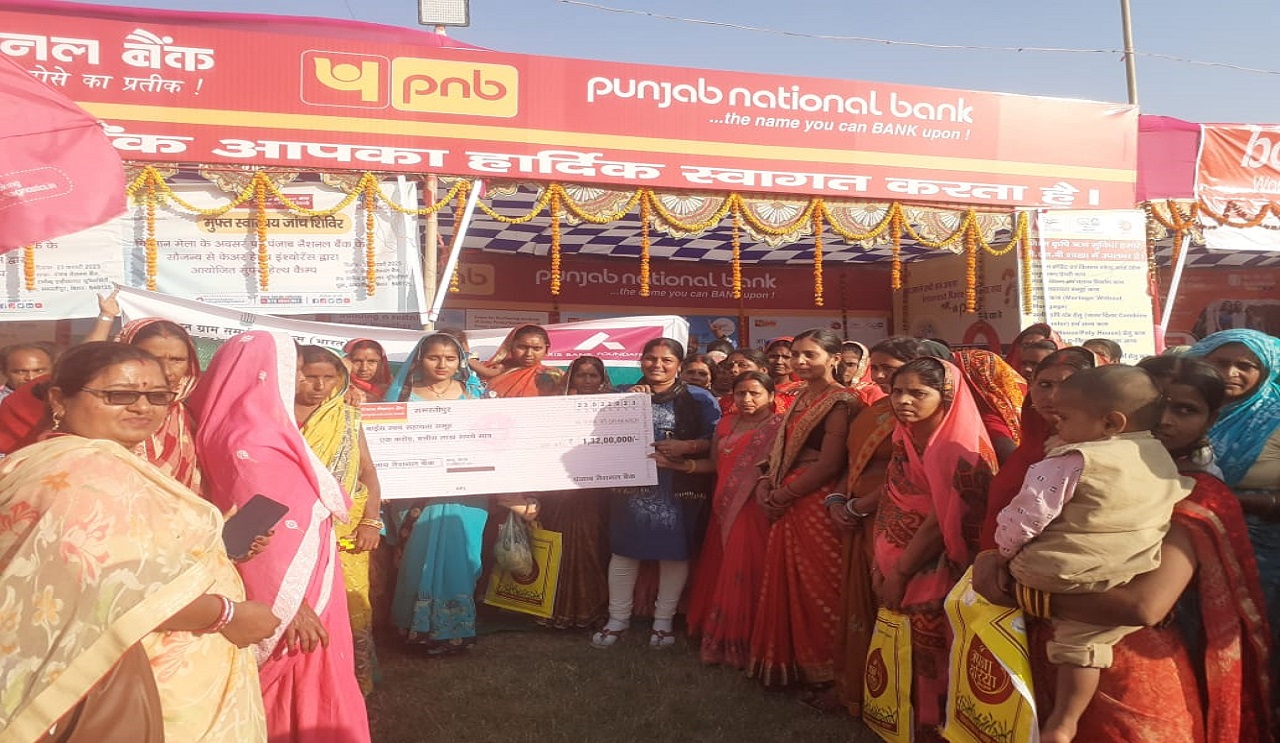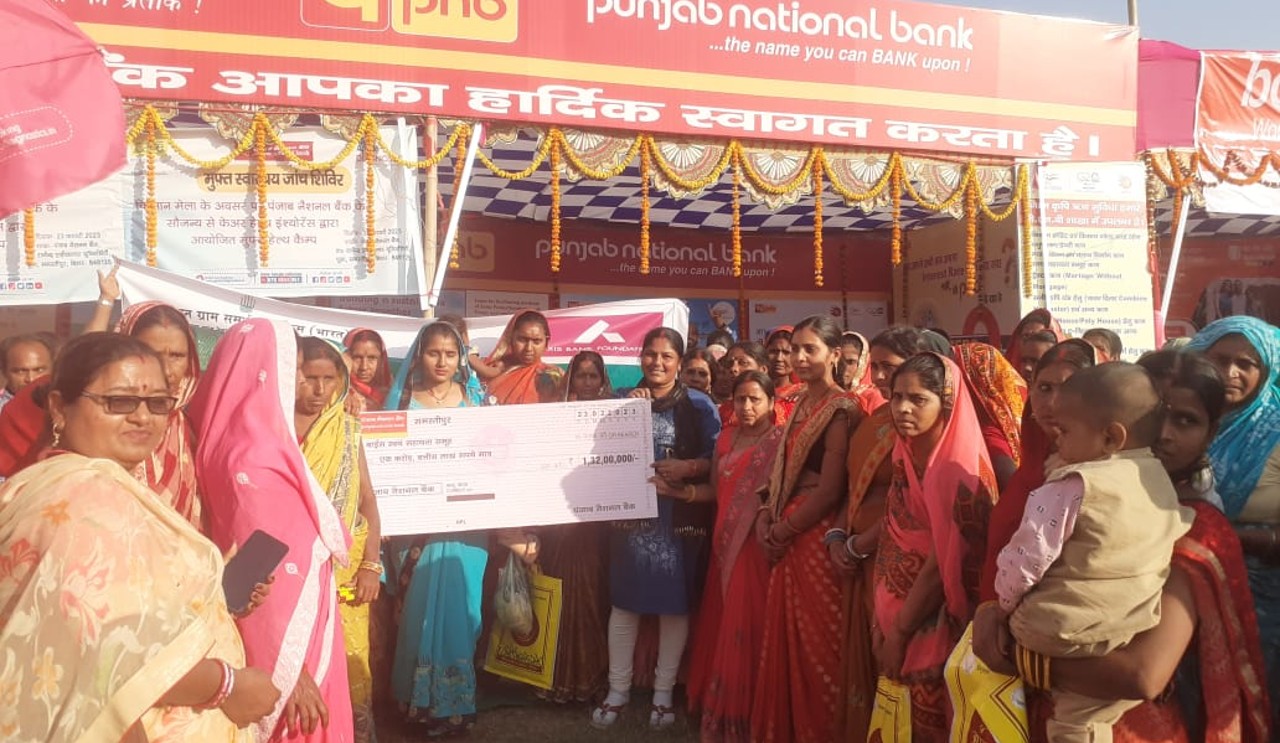 Some of the Constrain are
Inadequate banking penetration in remote locations
Product and services inadequacy of mainstream financial institutions
Lack of financial literacy in poor income groups
Dependency on informal systems which are often exploitative in nature
Lack of enough livelihood activities for absorbing financial resources
Poor digital connectivity and poor digital literacy
Highly uncertain cash flows at household level due to over-dependency on rain-fed agriculture system
SHGs are proving to be important critical platform for achieving
Women's empowerment
Financial security
Livelihood enhancement
Improvement in rural governance
In Bihar, AKRSP(I) promoted Community Based Savings Groups (CBSGs) with innovative approaches of flexible savings, annual share out and simple book of accounts. Later this experience of CBSGs, helped AKRSP(I) to develop a hybrid model, which merged the advantages of CBSGs and SHGs, now called SHG+. In Madhya Pradesh, we are engaged in the process of promoting SHGs for ensuring financial inclusion among tribal women. It has already resulted in an integrated approach of promoting livelihood and financial inclusion. Similarly, SHG Programmes in Dangs, Gujarat are targeting tribal women to enable their access to institutional finance.
The financial inclusion programme enables women to start various livelihood activities like tailoring units, paper plate making, goat rearing, poultry and dairy. Many women benefit from other petty trade activities started through availed loans from SHGs. Some of the SHGs are now moving towards forming agriculture producers companies to access competitive markets for agricultural inputs and farm output.
In addition to this, AKRSP(I) also facilitates rural communities in accessing insurance schemes, pension schemes, individual bank accounts, digital financial literacy and loans for agriculture activities.