Aga Khan Rural Support Programme (India) is a non-denominational, non-government development organization. AKRSP(I) works as a catalyst for the betterment of rural communities by providing direct support to local communities. AKRSP(I) is active in over 3255 villages of Gujarat, Madhya Pradesh, Bihar and Maharashtra. It has impacted lives of over 3.5 million people from marginalised sections of society. Over 80% of the households impacted by AKRSP(I)'s work belong to marginalised communities like tribals, dalits, and minorities. Over 60% of beneficiaries are women who form a core group for program interventions.
AKRSP(I) has pioneered various participatory development approaches in the country and has won various national and international accolades for this. The backbone of AKRSP(I)'s work is the empowerment of rural communities, particularly in underprivileged communities and for women - through collectivization as well as promotion of individual enterprises. Building self-reliant people's institutions for financial inclusion, livelihoods enhancement and improved rural governance is the heart of the organization's approach. Currently AKRSP(I) has major interventions in the areas of:
Agriculture and Climate Resilience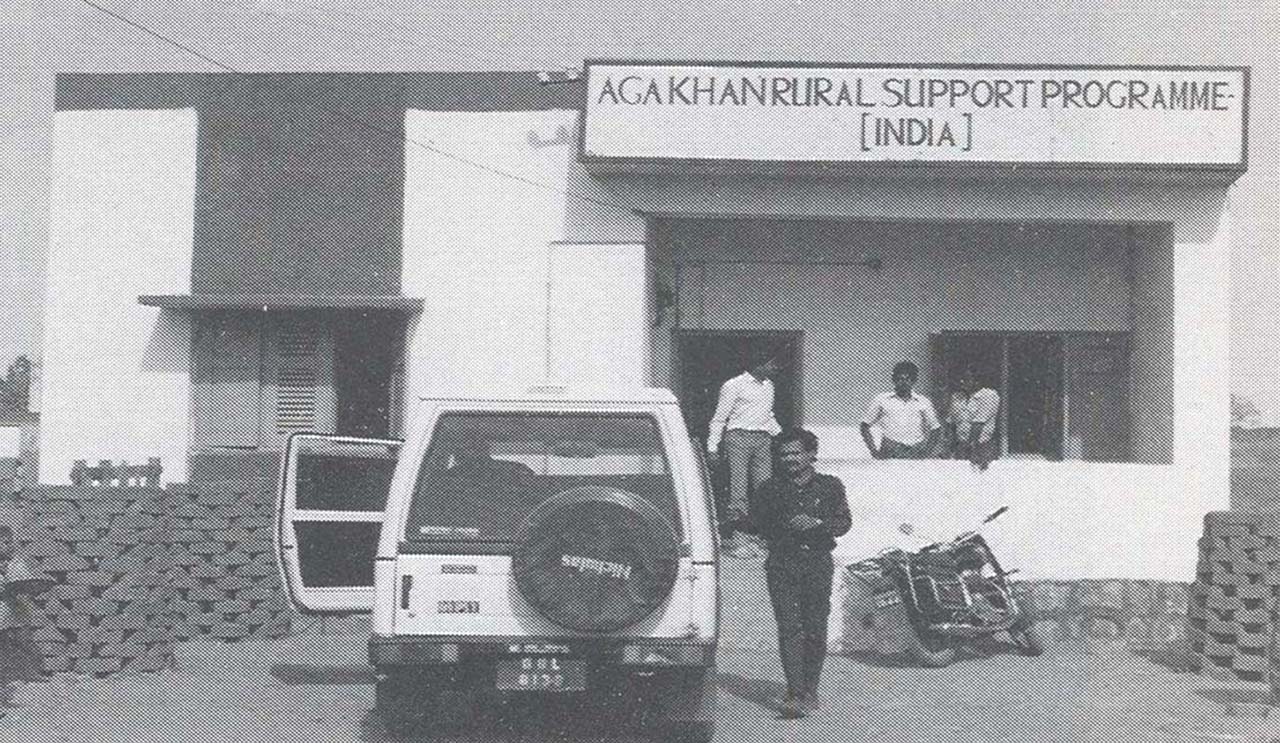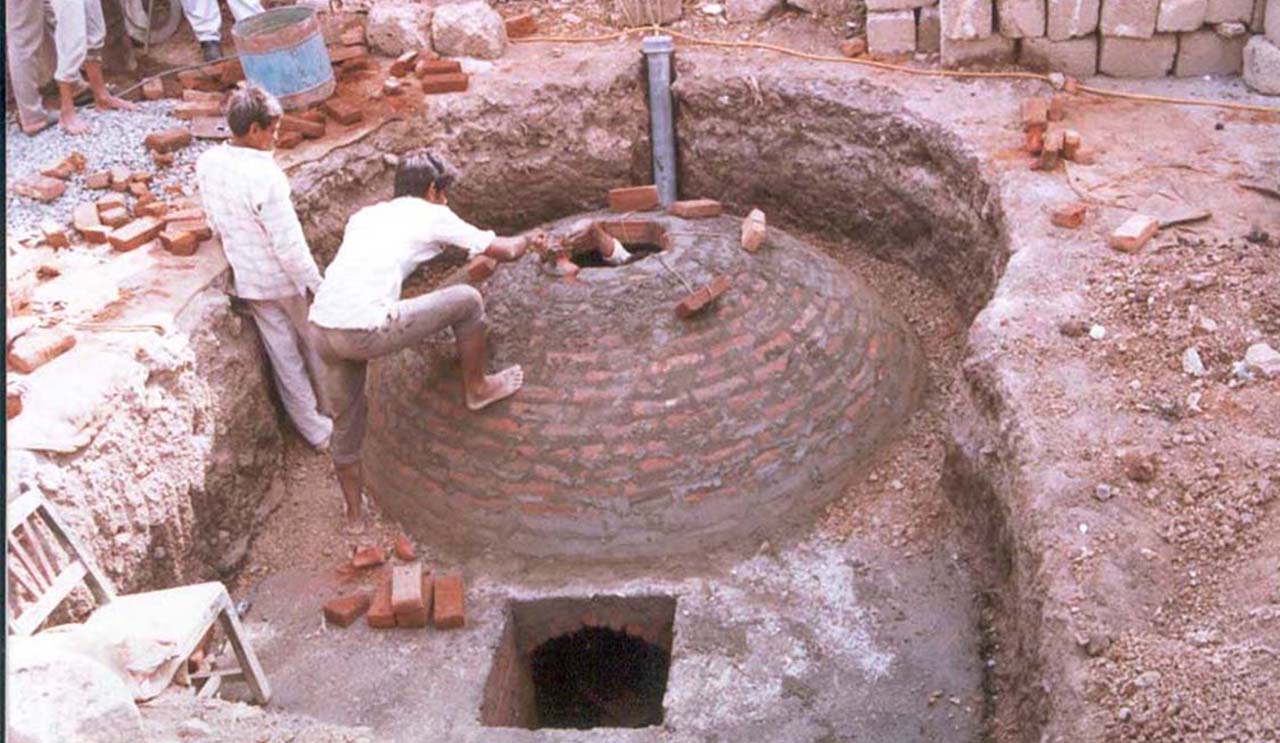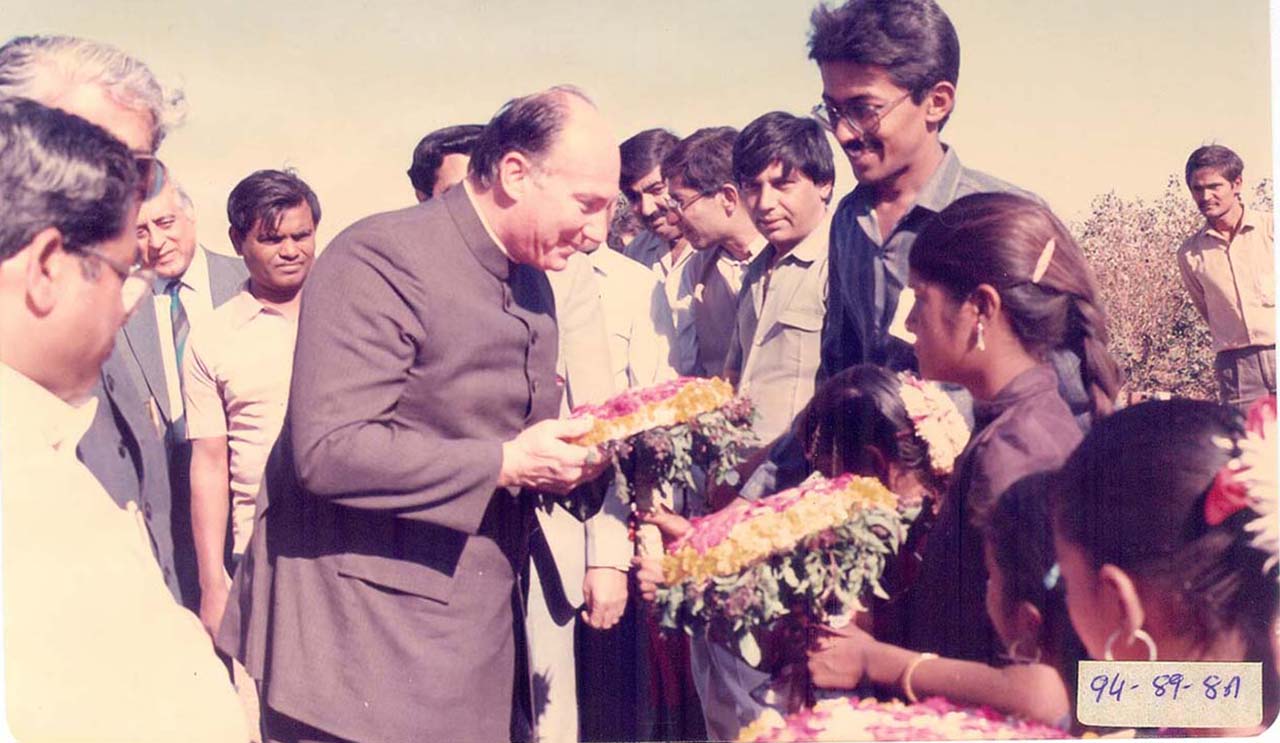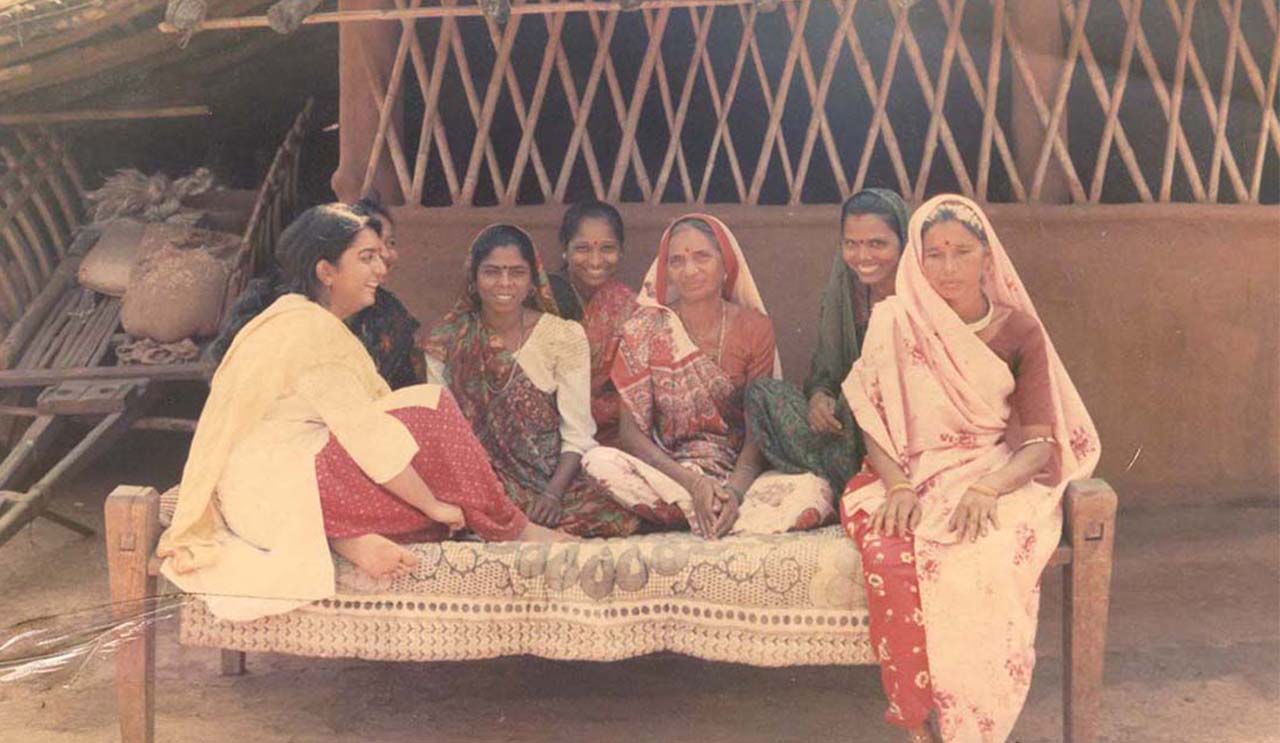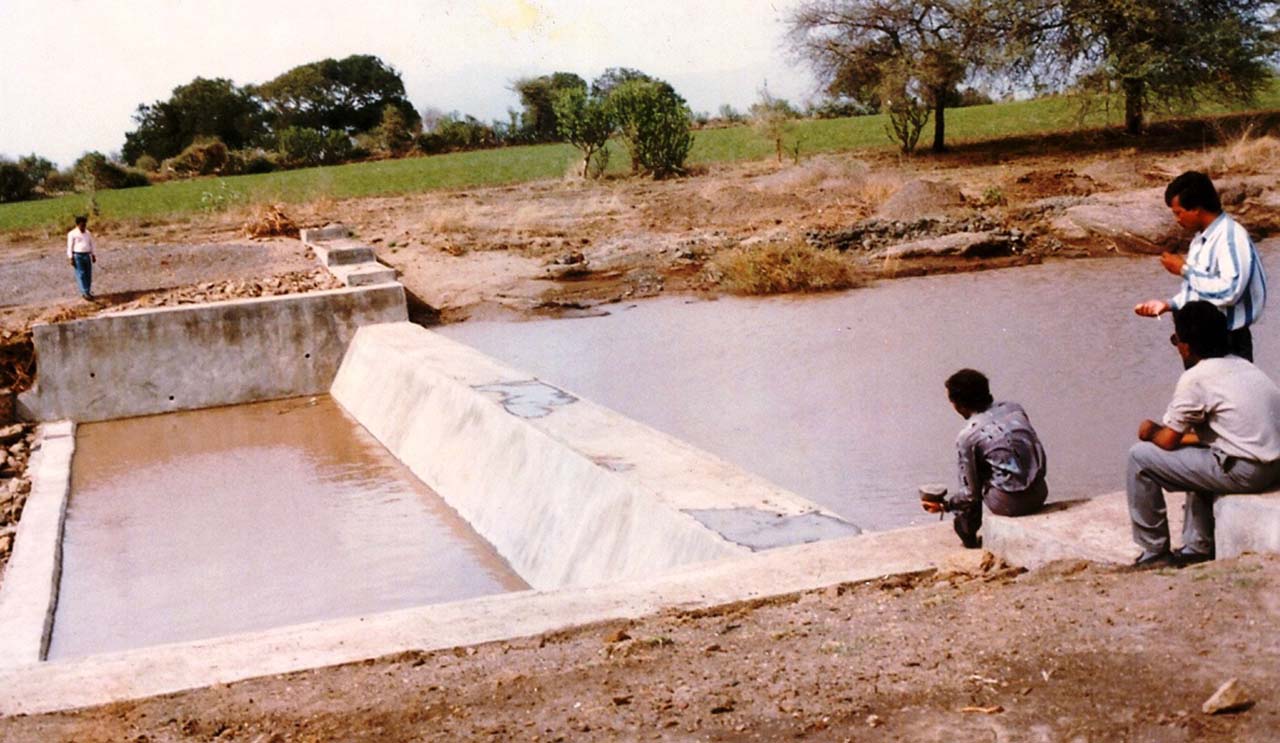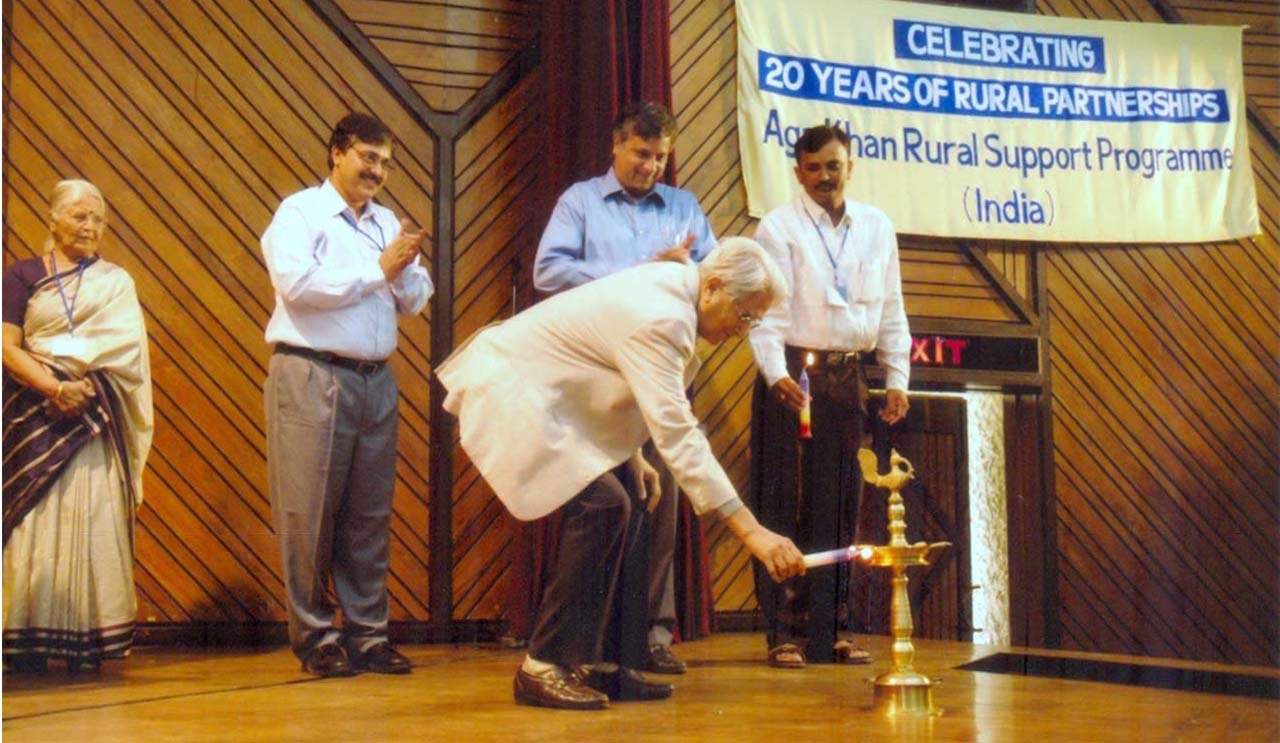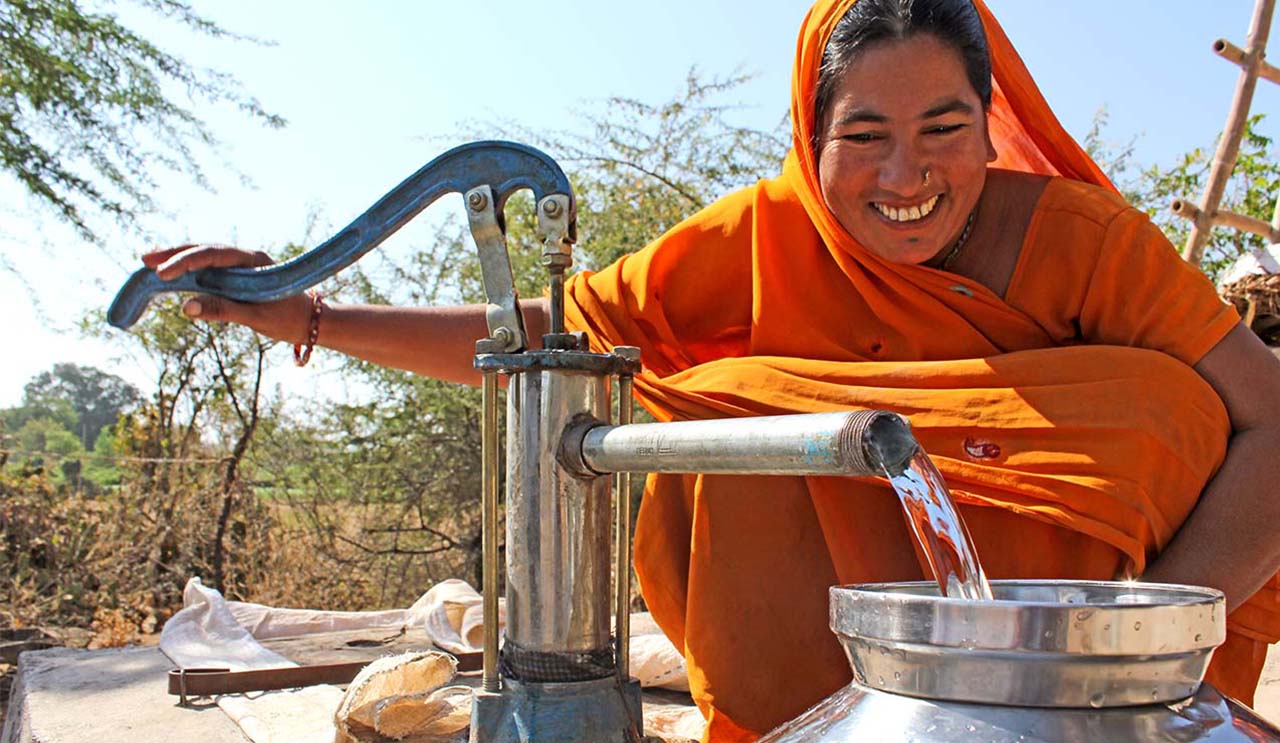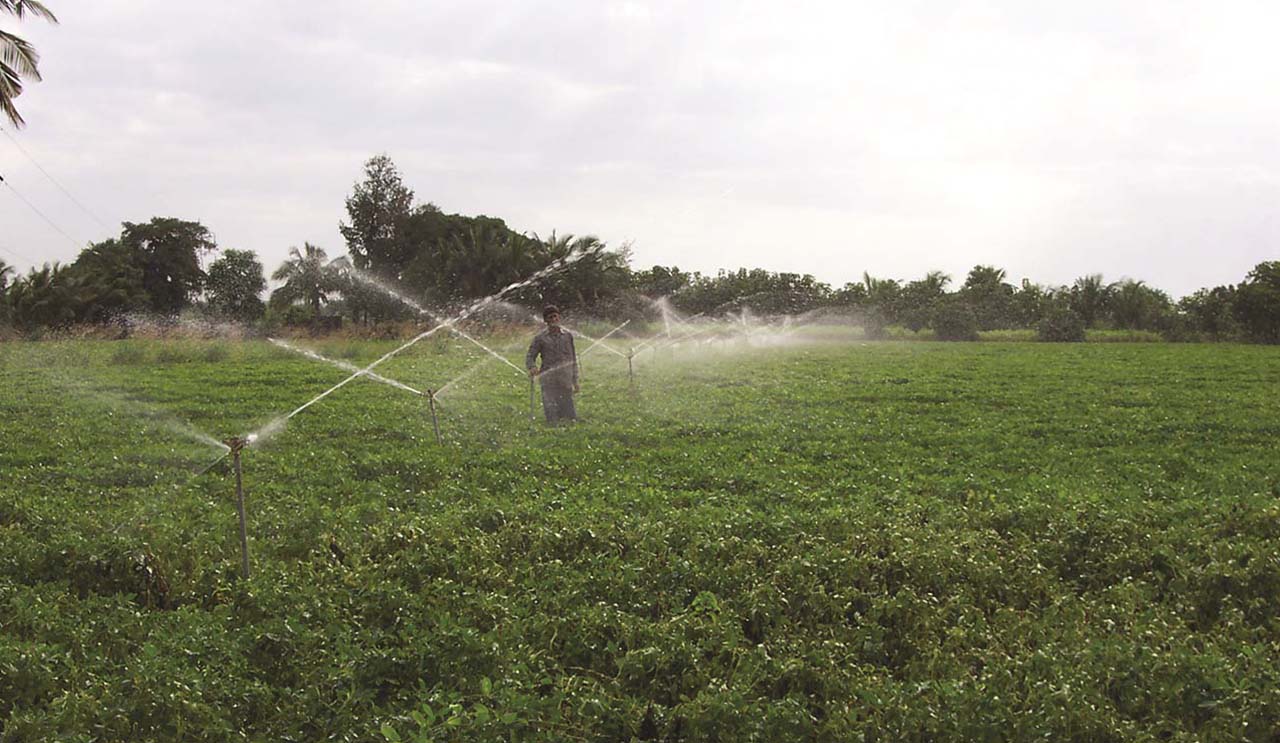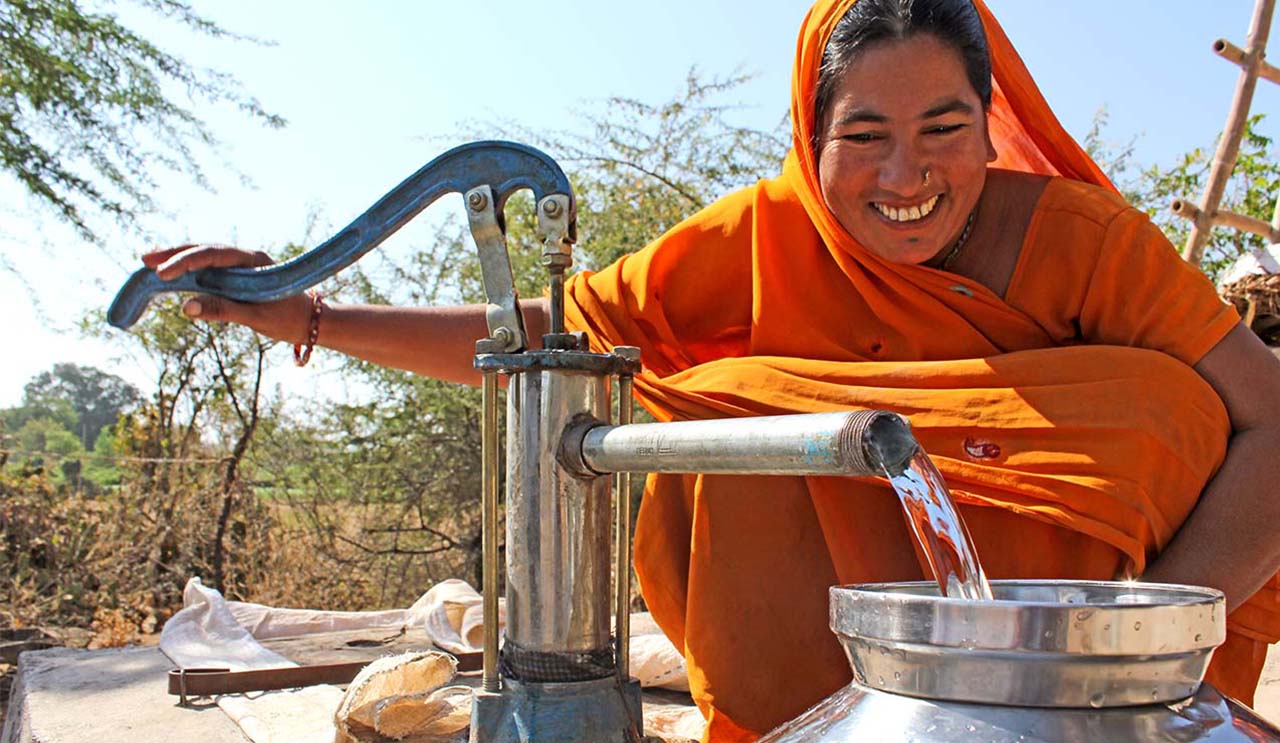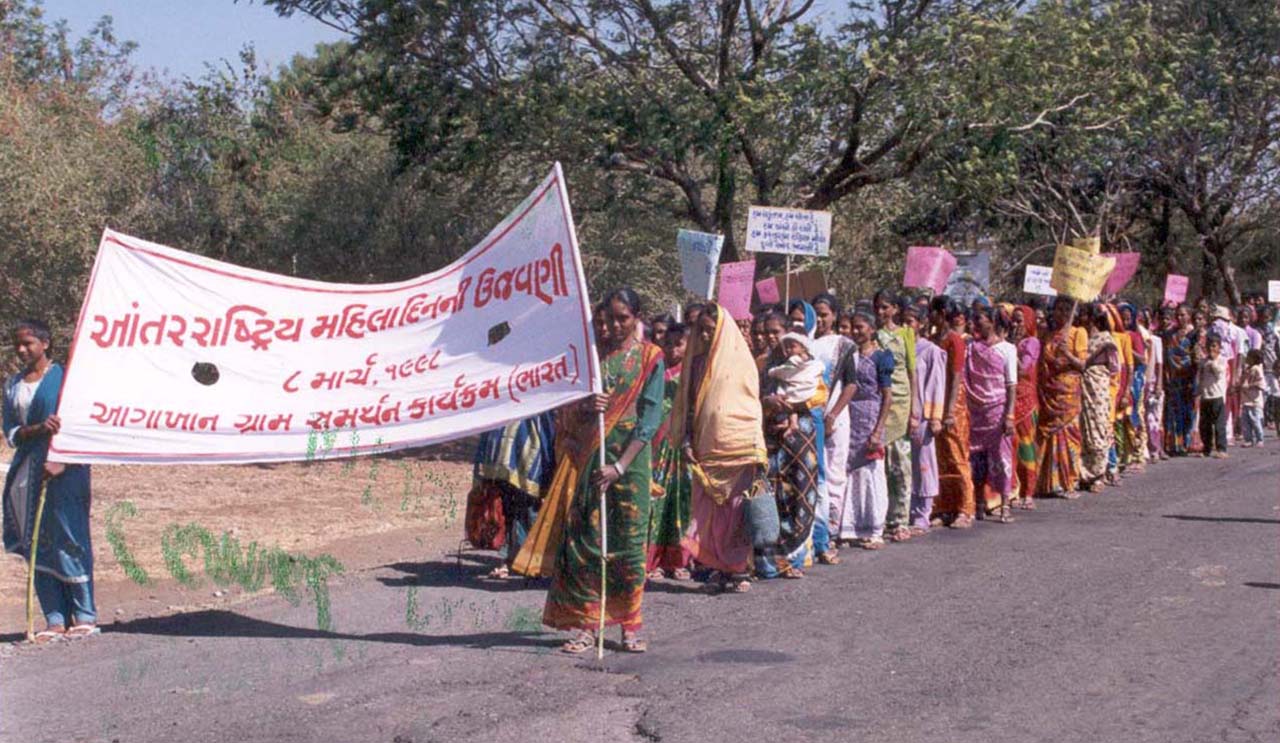 The genesis of AKRSP(I) is the inspiring vision of His Highness the Aga Khan to uplift the quality of lives of the most marginalised communities in remote rural locations of the country. In 1983, he envisioned an expert professional agency in India which can facilitate rural communities in improving their quality of lives - hence began the journey of AKRSP(I).
Our Mission
"AKRSP(I) exists to enable the empowerment of rural communities and groups, particularly the under-privileged and women, to take control over their lives and manage their environment, to create a better and more equitable society"
Our Values
Empowerment

Collaboration

Transparency
Equity

Professional Excellence

Responsive to Change
The Vision
The Vision "AKRSP(I) can contribute in India to the creation of an enabling environment in which rural people can identify their needs and priorities and with professional support, organise themselves to improve the quality of their lives"

His Highness the Aga Khan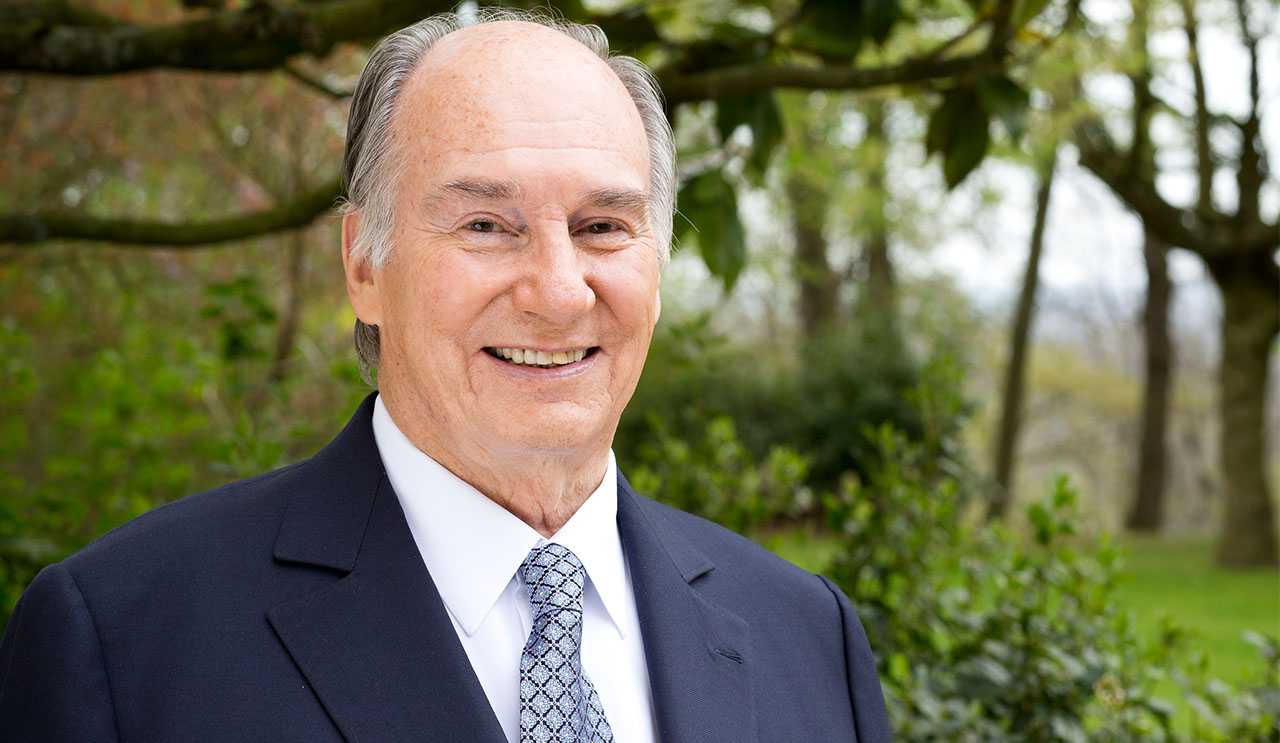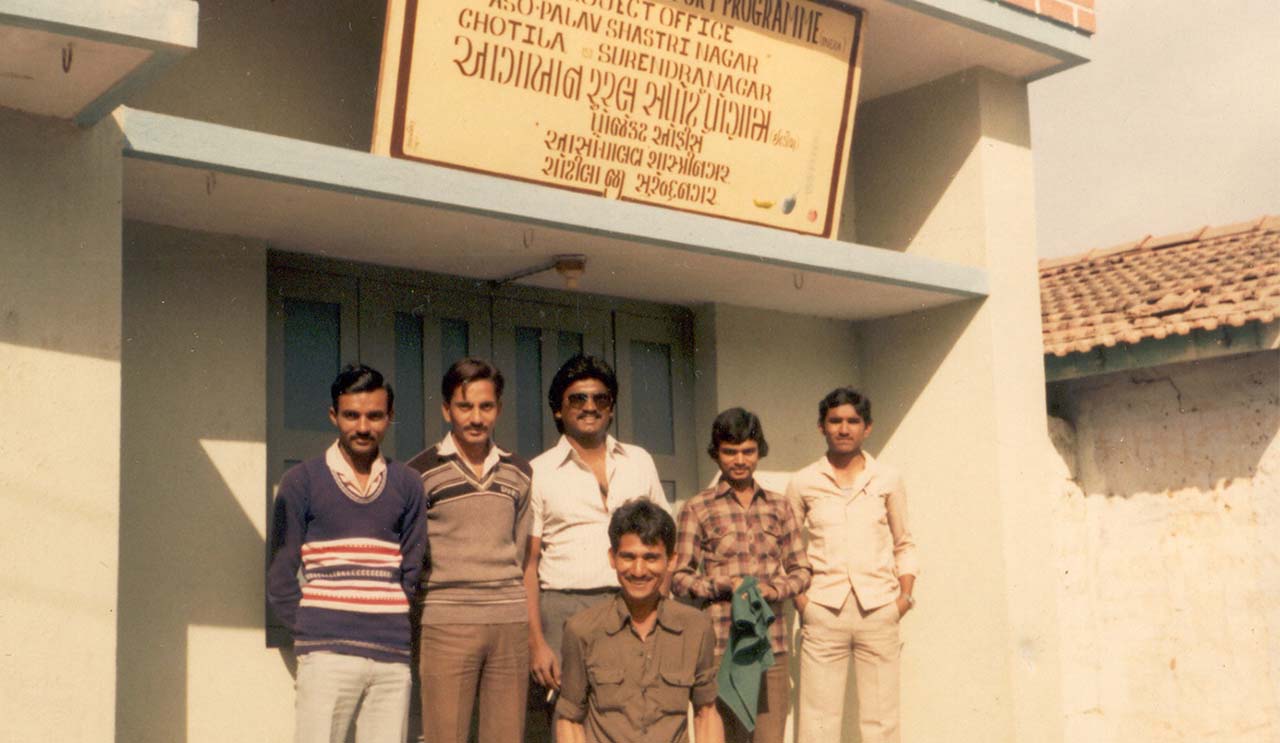 Starting New Spear Headteams
Starting field offices in Netrang, Chotila and Veraval locations in Gujarat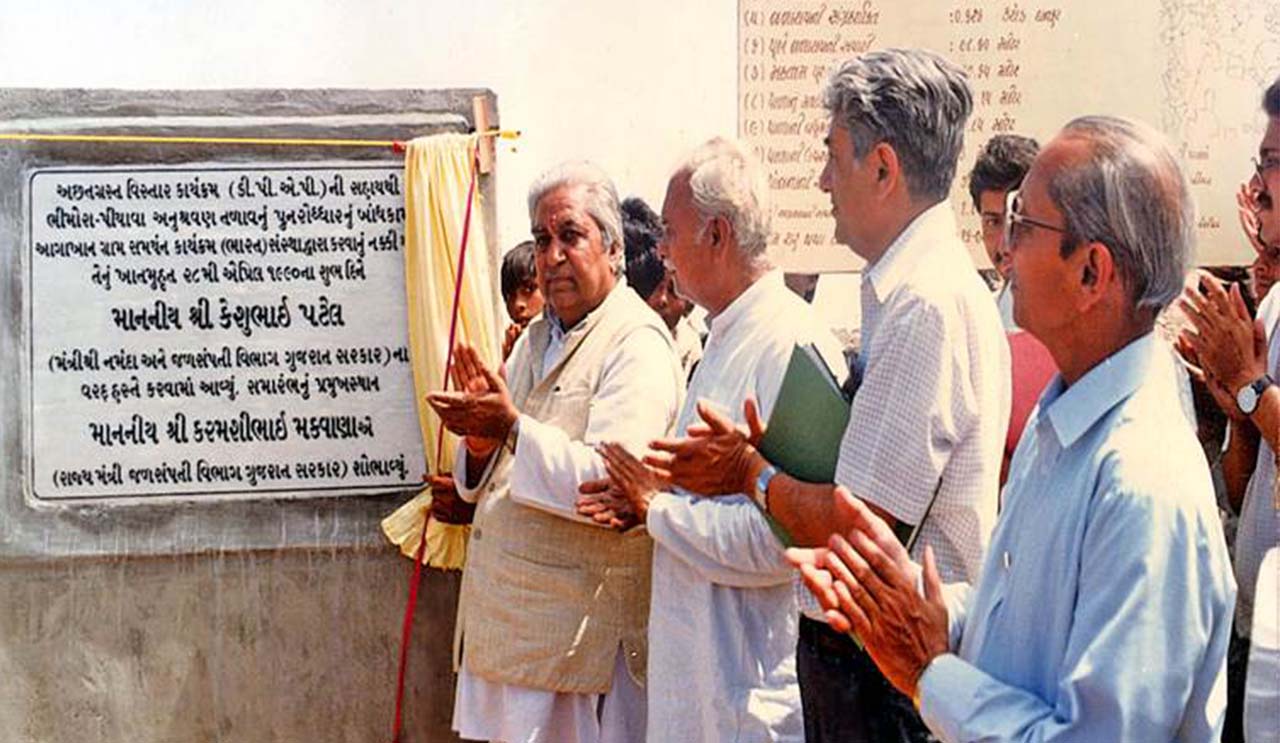 Early Programmes
The early programmes were focused on ensuring irrigation to farmers through lift irrigation, percolation tanks etc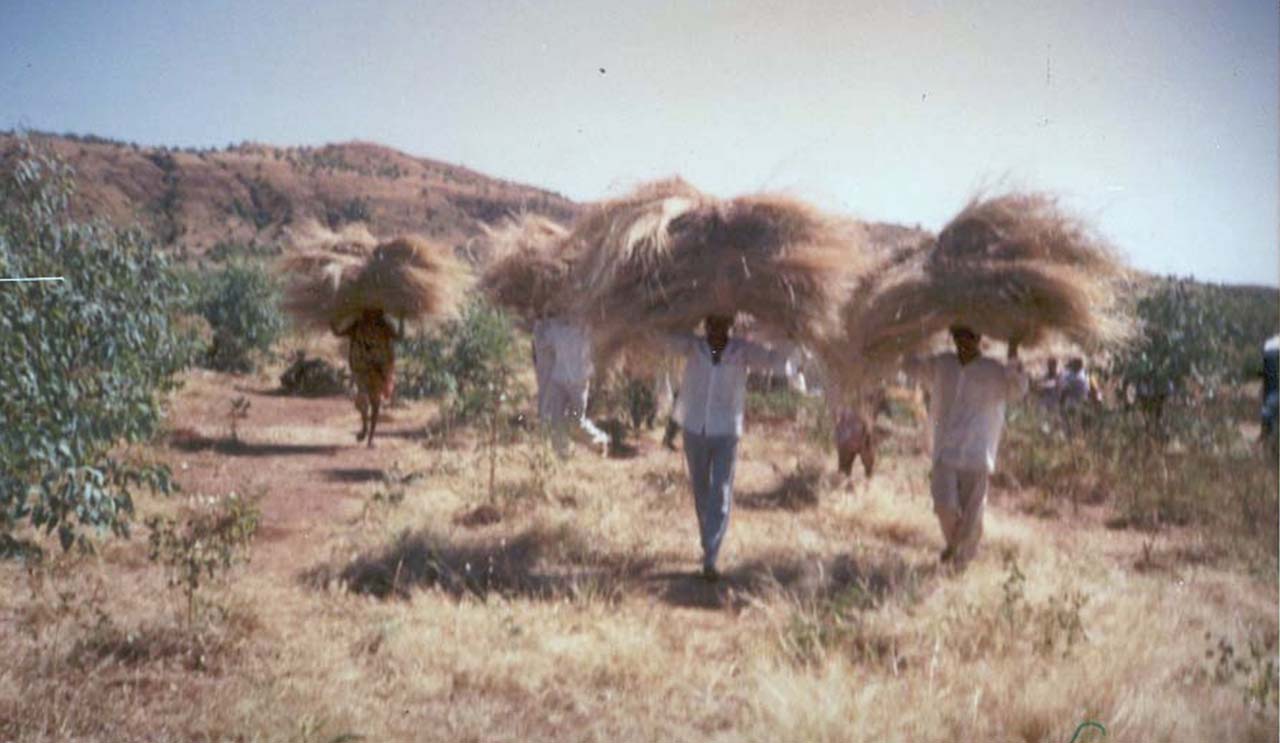 JFM Policy Influencing
Persistent efforts by AKRSP(I) to involve communities within the forest protection and benefit sharing framework led to Government of India issuing JFM (Joint Forest Management) guidelines in 1990.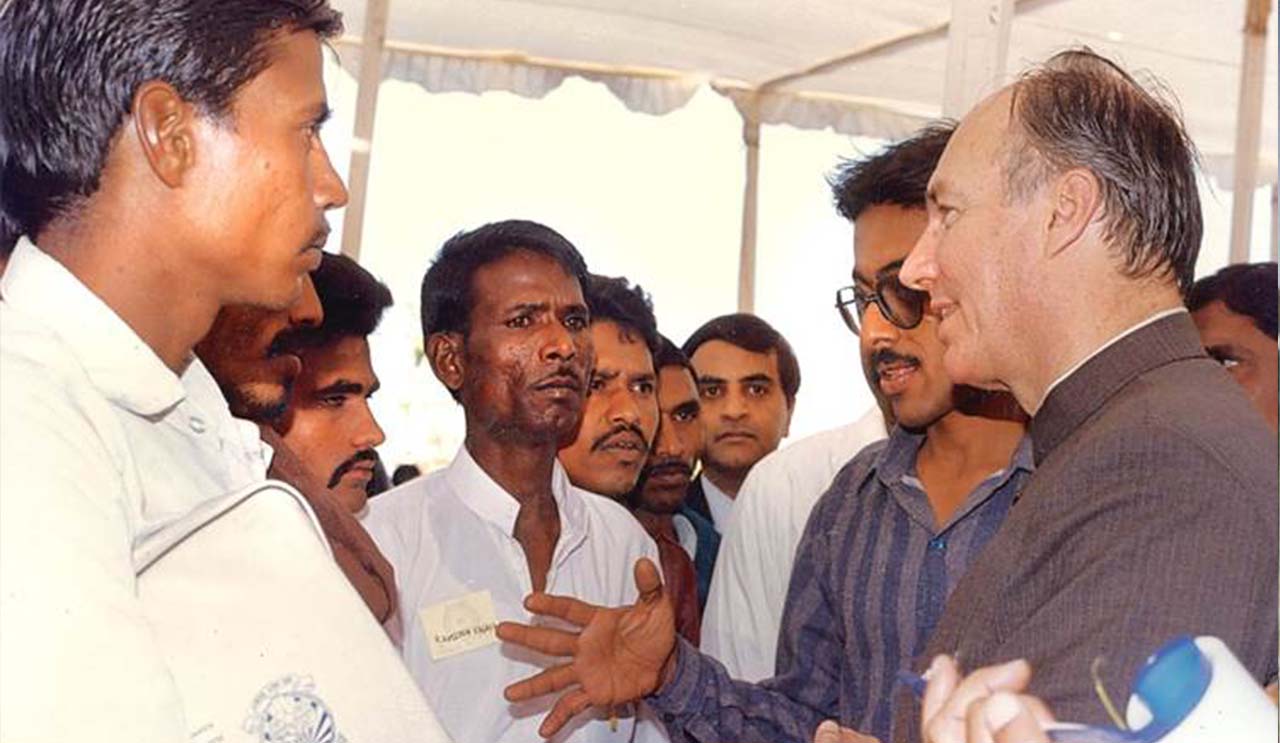 His Highness Visits to Field Areas
His Highness visited programme areas for the first time since AKRSP(I)'s inception. He wrote these words in the visitor's book "my admiration and warm congratulations for the exciting work being done and results achieved, my best wishes for the future"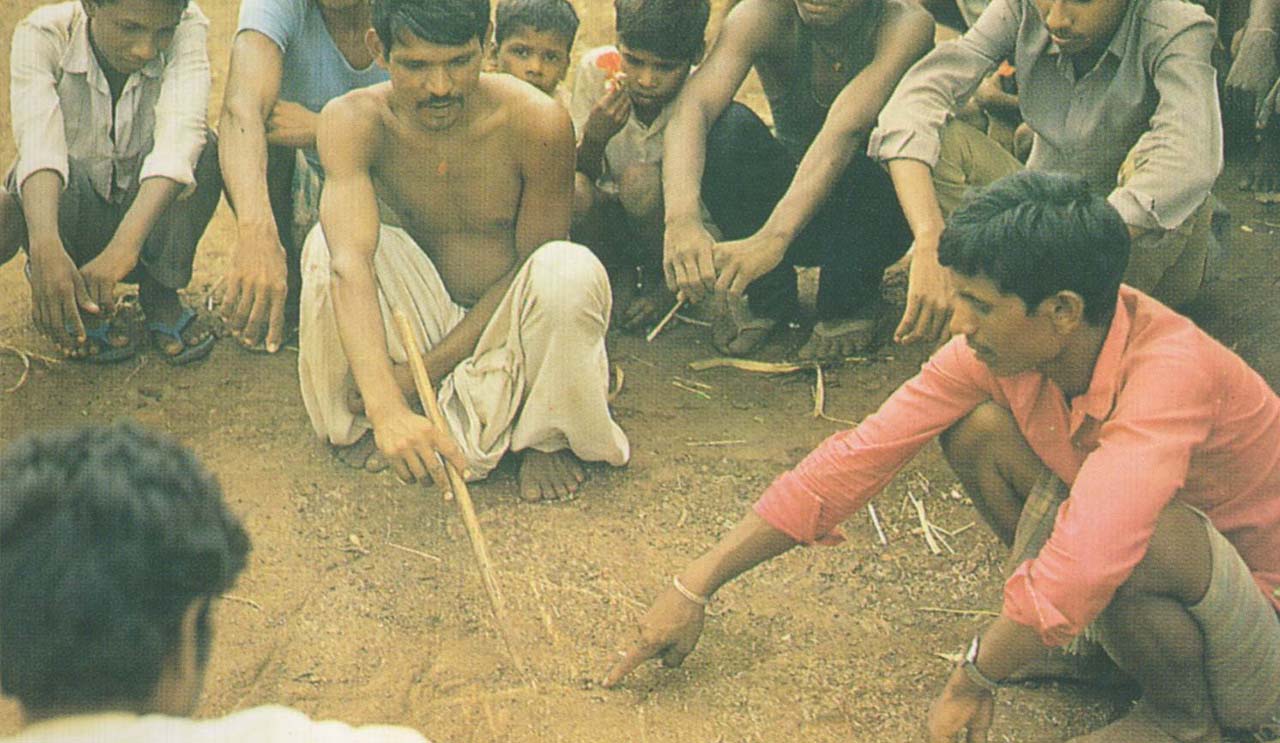 Participatory Approaches Adopted
Participatory rural appraisal, which is a tool for village development planning, was adopted.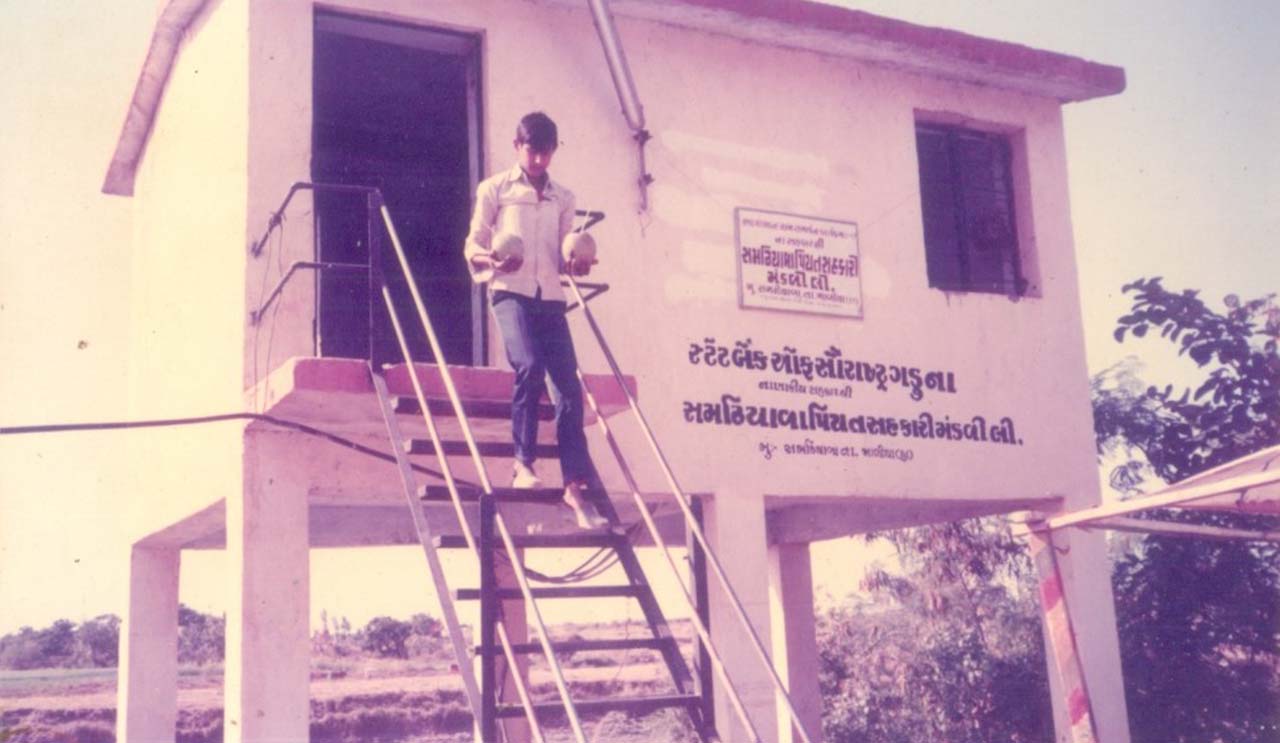 Water, Land and Forest
The main programme areas in this decade were watershed development and afforestation. Great amount of work was done with collaboration with government
Participatory Irrigation Management
Initiated work in participatory canal irrigation by formation of canal irrigation societies of farmers who will be users of the canal water. It was due to these efforts that Government of Gujarat passed a resolution promoting PIM in 1995.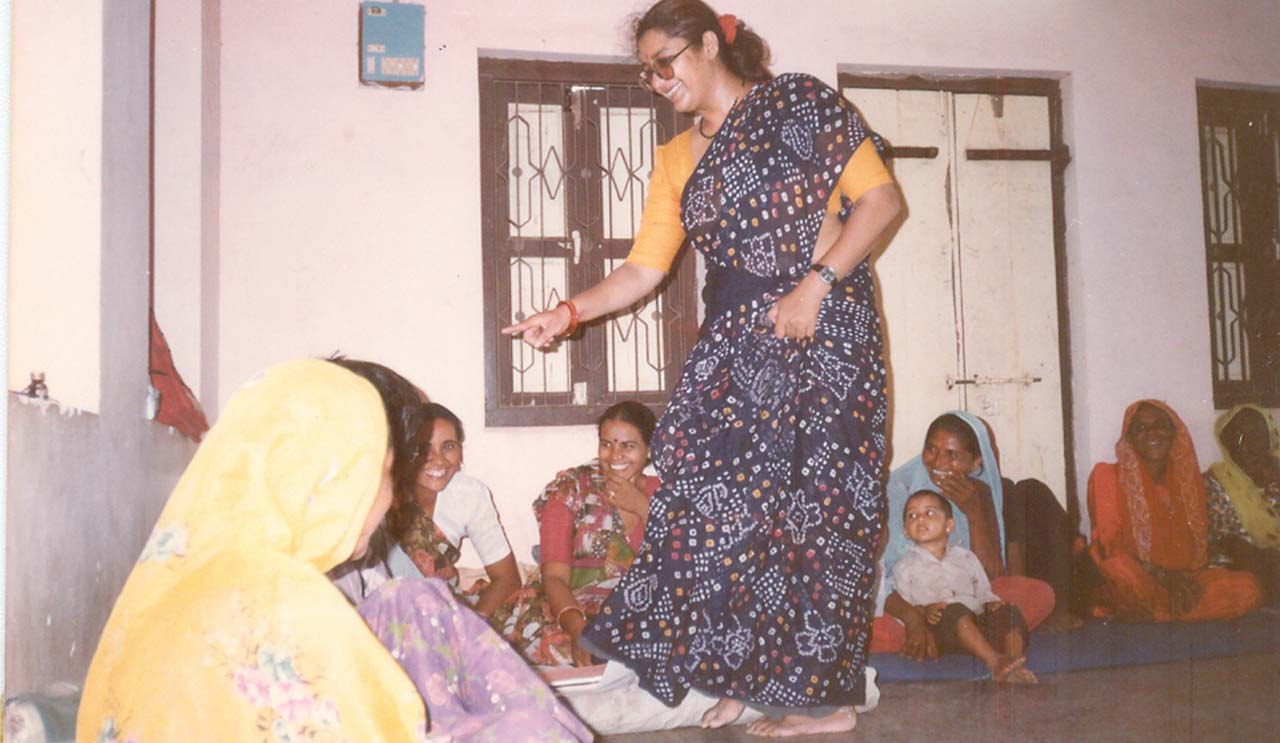 New Mission Statement
AKRSP(I) formulated a participatory mission statement based on the vision of His Highness the Aga Khan.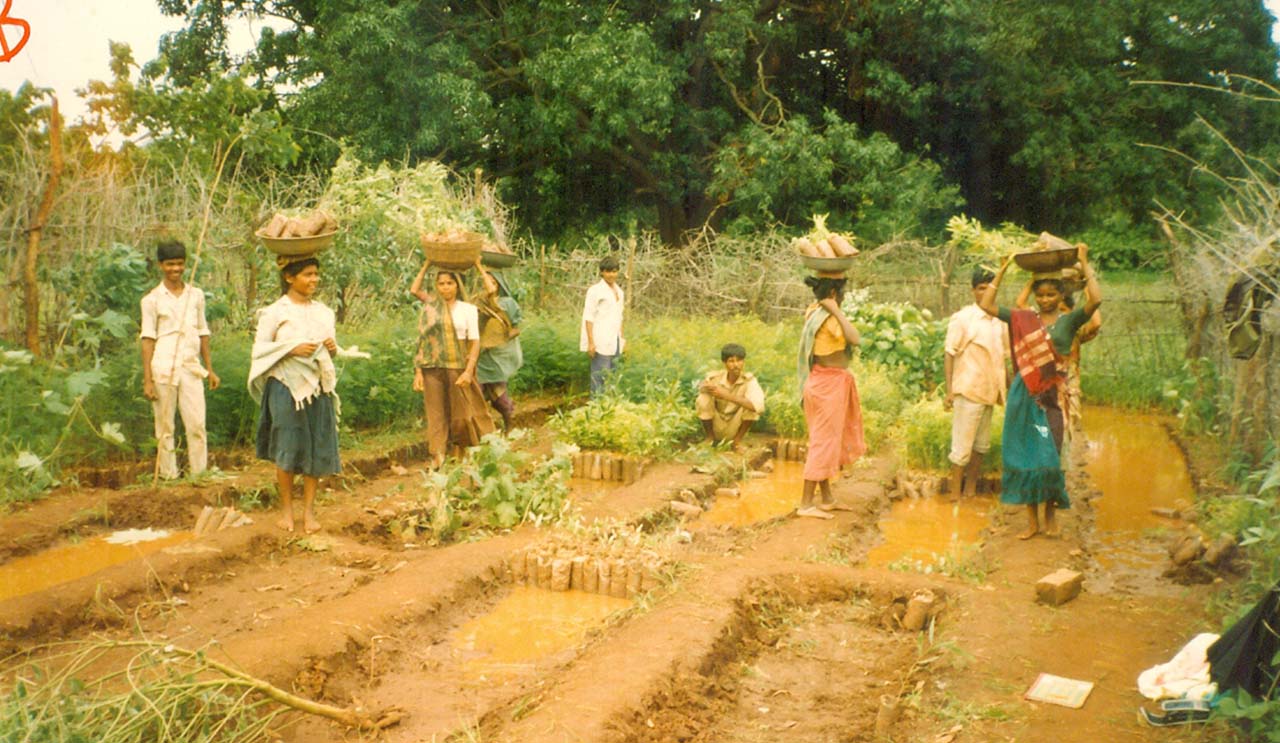 Women in Development
From focusing on natural resource management, the organization shifted to a more inclusive approach by including a "Women in Development" Programme to its portfolio.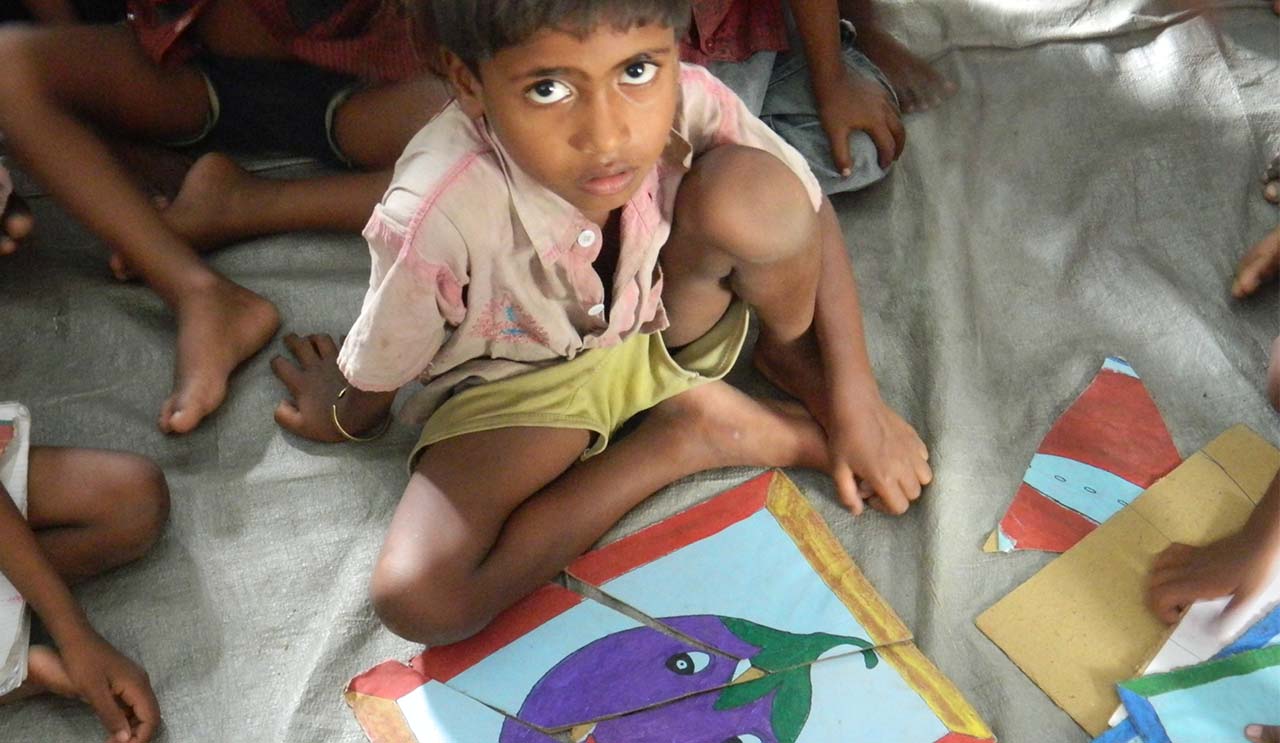 Participatory Forestry
Two villages received Indira Gandhi Priyadarshini award for forest protection. The villages also reaped benefits of forest protection in form of grass/fodder harvest and bamboo harvest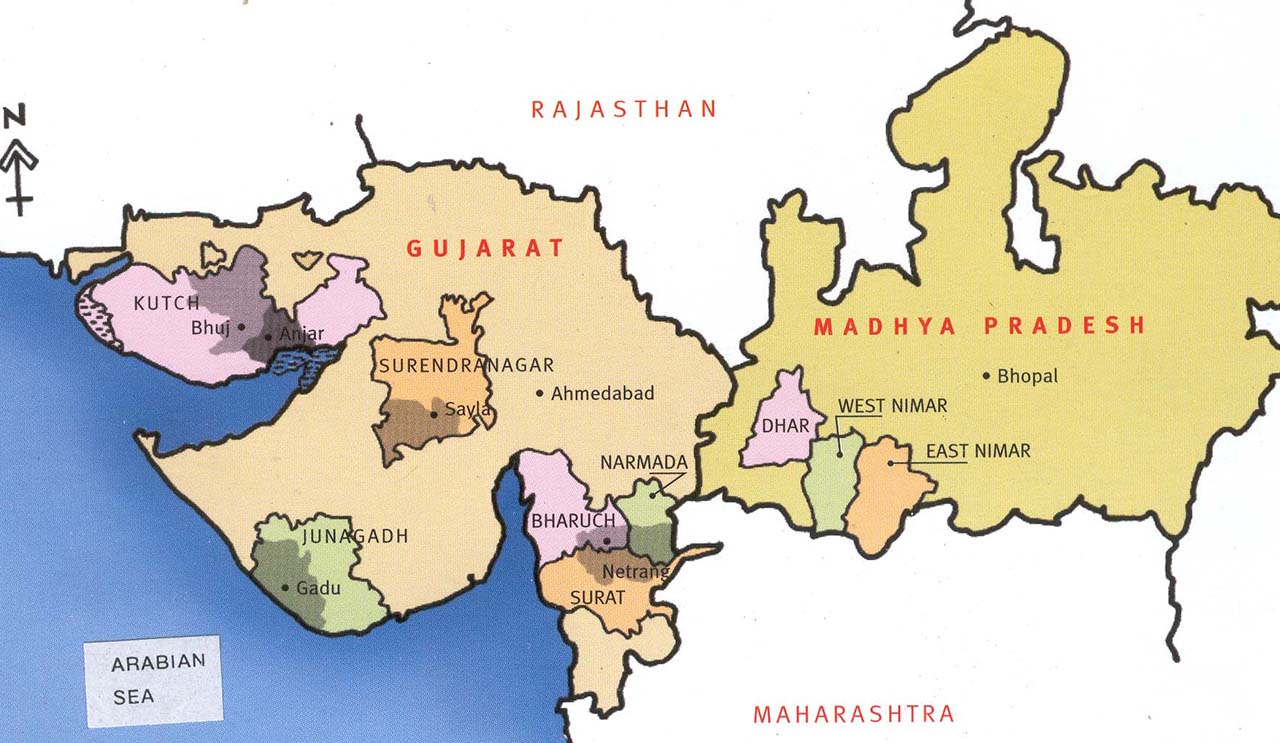 New Geographies
Initiated work in tribal dominated districts of Madhya Pradesh in 2004, flood prone districts of Bihar in 2007 and the tribal dominated Dangs district in Gujarat in 2010.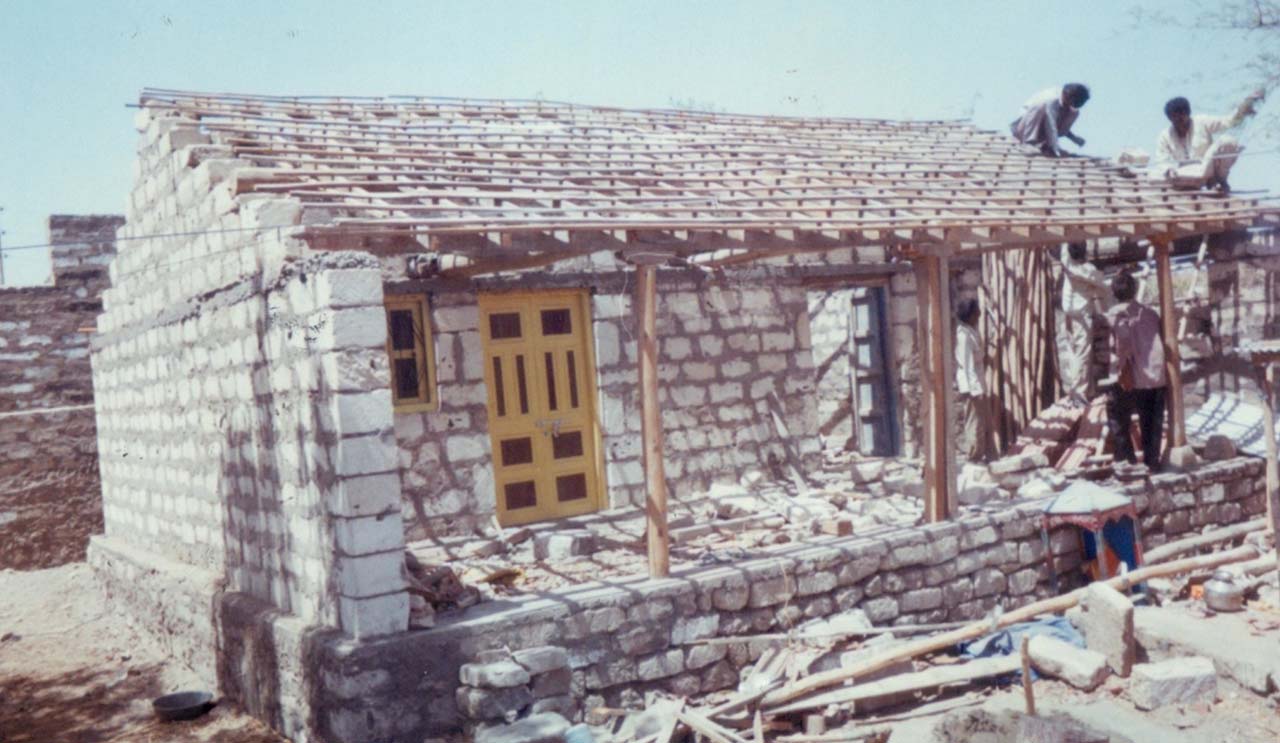 Earthqyake Relief Work
After the massive earthquake in 2001, AKRSP(I) initiated earthquake relief work activities like construction and food support etc.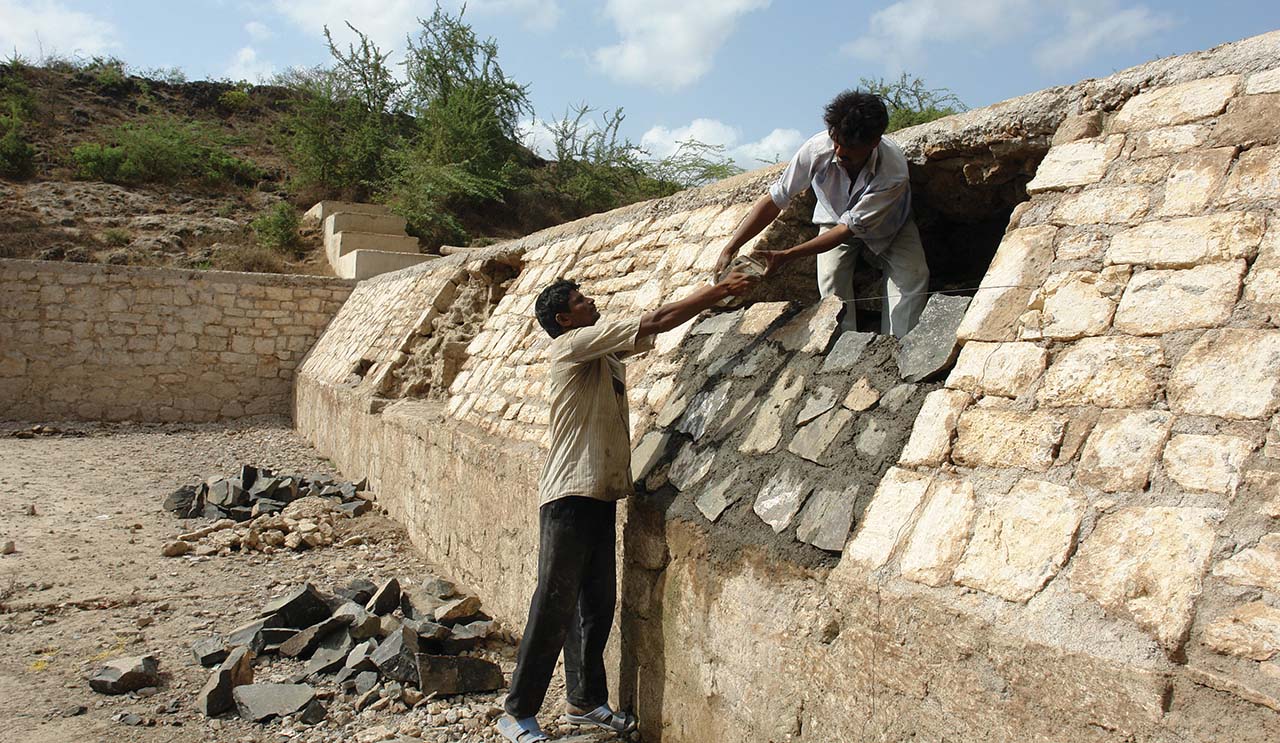 Coastal Salinity
Persistent efforts were made to halt or reduce the impact of coastal salinity through various interventions. AKRSP(I) revived the dried Meghal river in Junagadh. Set up Coastal Salinity Prevention cells in partnership with the Sir Ratan Tata Trust.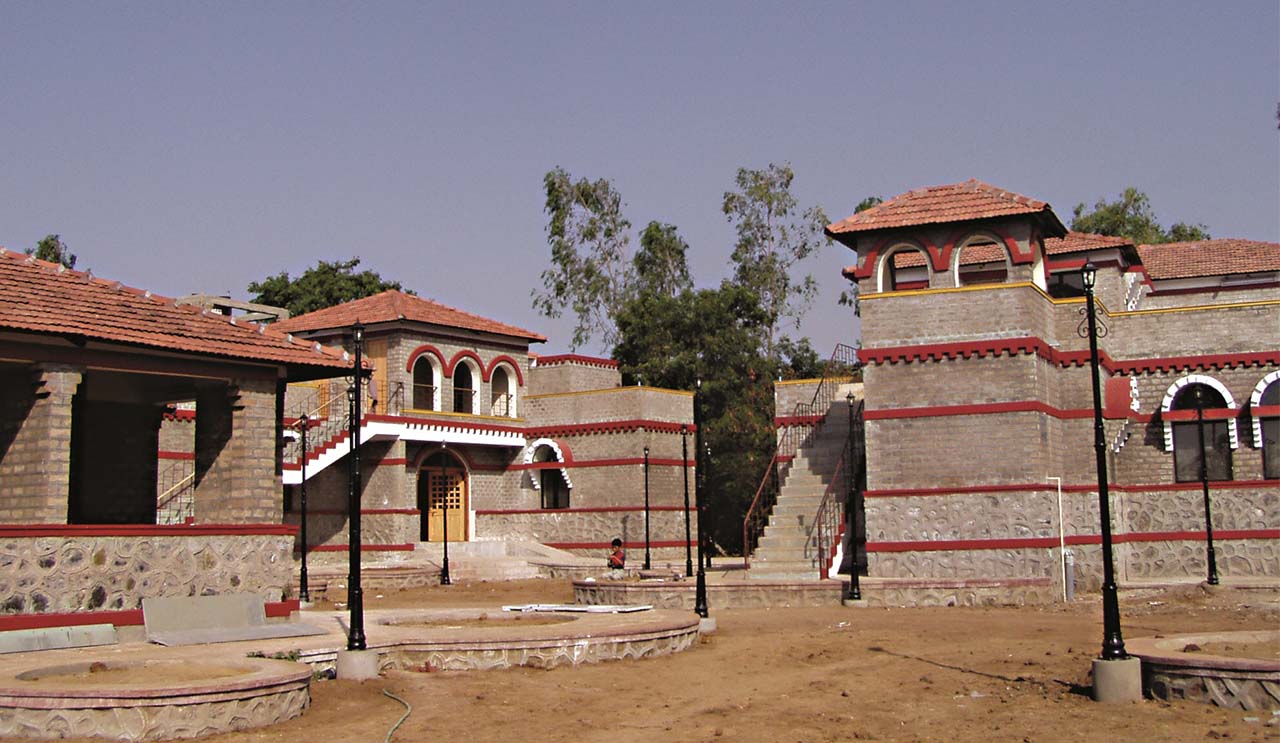 Disseminating Knowledge
Two training centers set up in Gujarat to share the lessons learnt through years of field interventions with other organizations, government departments etc.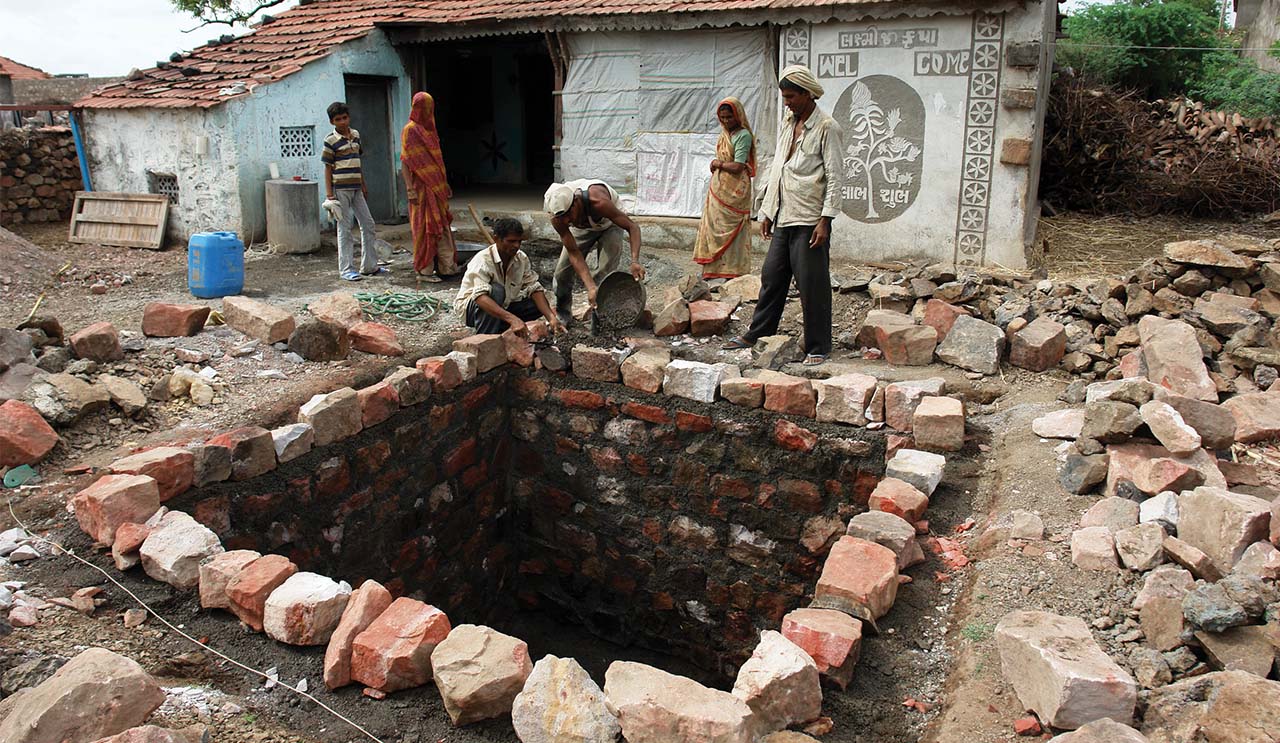 Drinking Water
Worked extensively to provide drinking water to drought and salinity affected areas of Gujarat. Pioneered successfully Roof rain water harvesting structures for drinking water. Started Water testing laboratory at Sayla, Gujarat to address water quality issues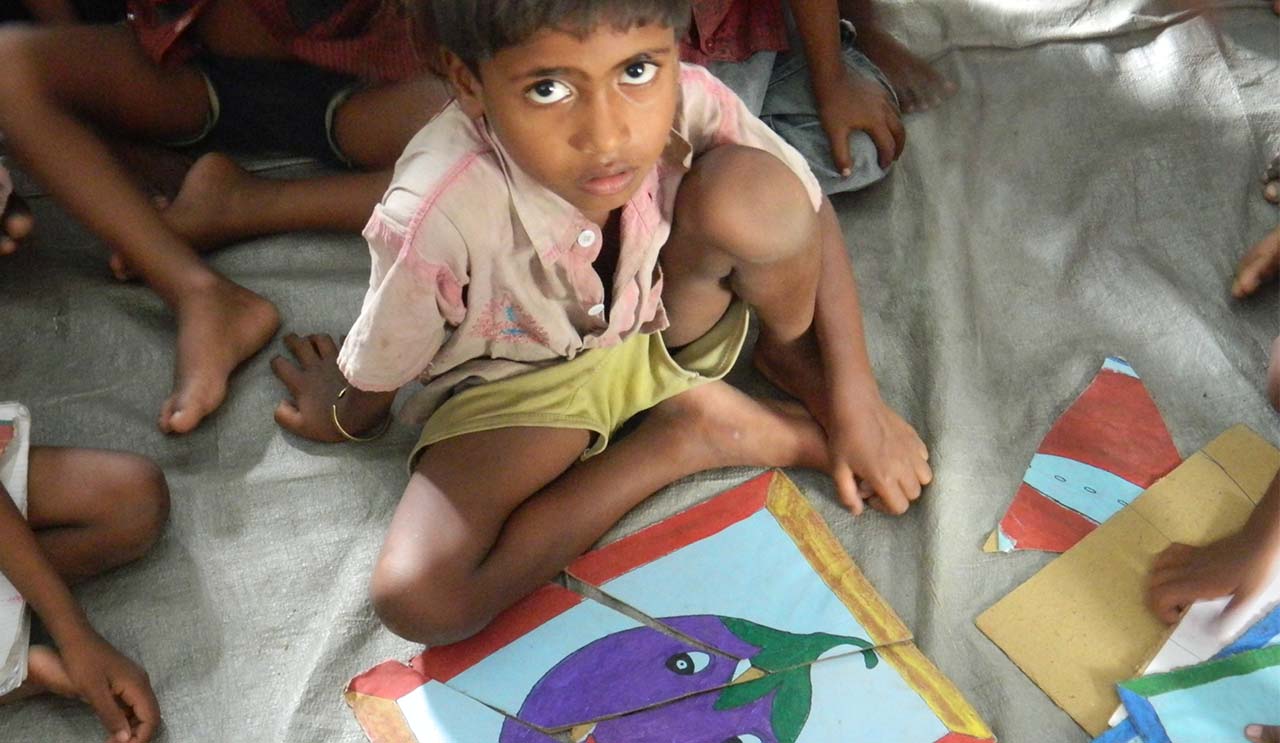 Primary Education
Work on education started in Bihar and Gujarat. Focus on Early Childhood Development, School improvement program, Right to Education and Integrated Child Development.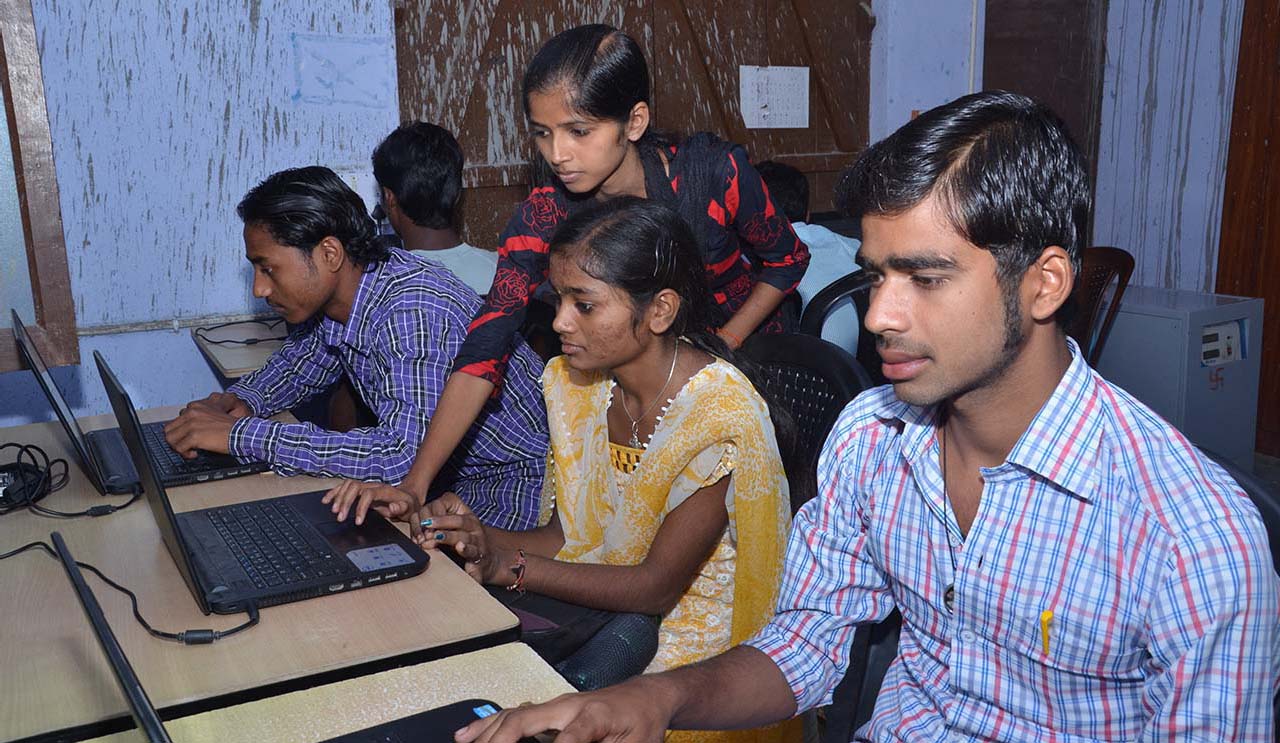 Skills for Youth
The skill development programme christened as Yuva Junction reaches out to rural youth by skills training and providing for opportunities of gainful wage or self-employment.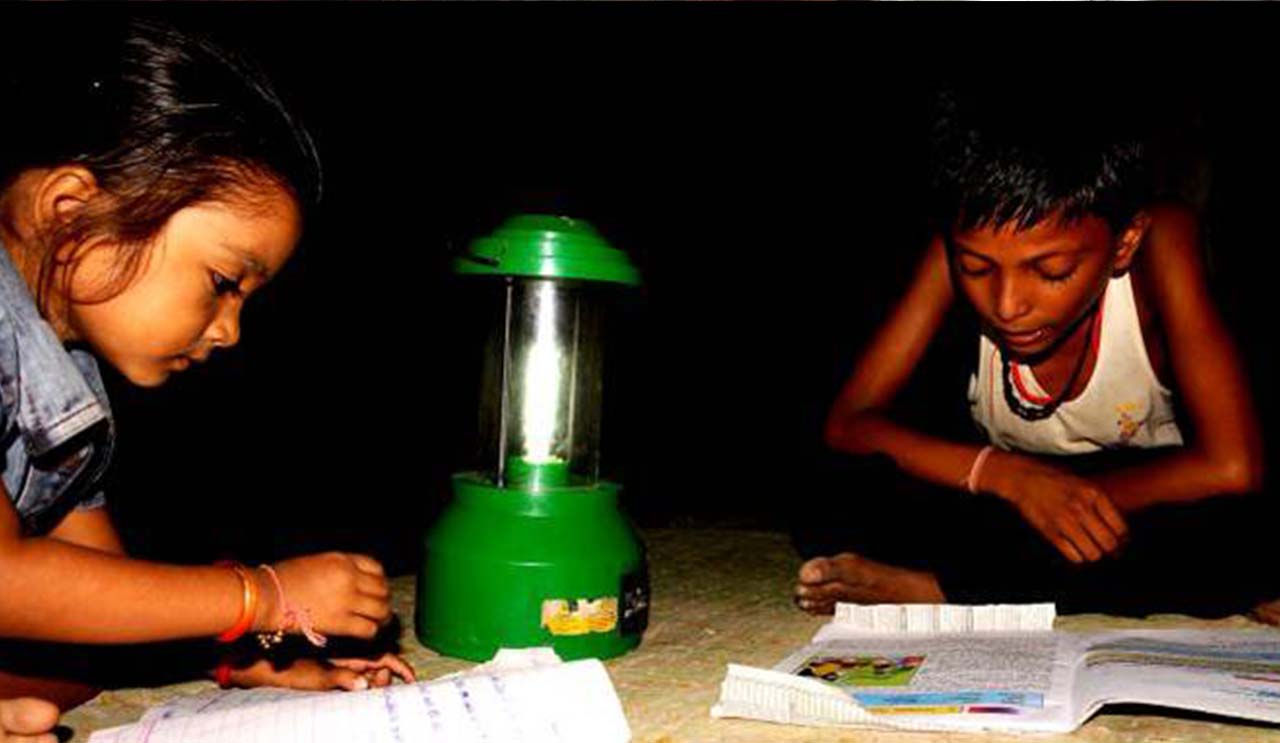 Renewable Energy
The alternate energy programme focuses on reducing energy deficit in rural areas. Promotion of solar lanterns and decentralized solar lighting systems is being done on a entrepreneurship model to promote sustainability. Solar pumps are being promoted for irrigation.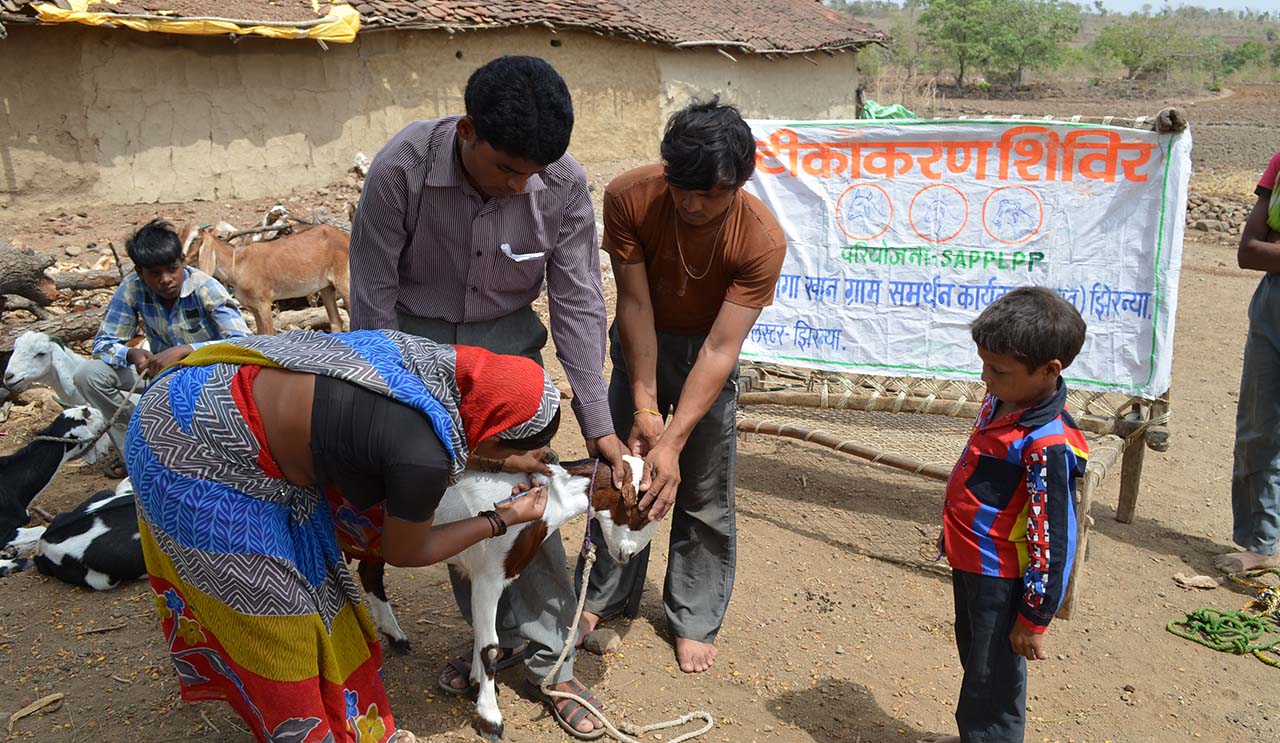 Sanitation
Furthering the nation's commitment of becoming ODF free, AKRSP(I) is focused on improving overall health and hygiene of field areas by inducing behavioural change among communities and by building sanitation units.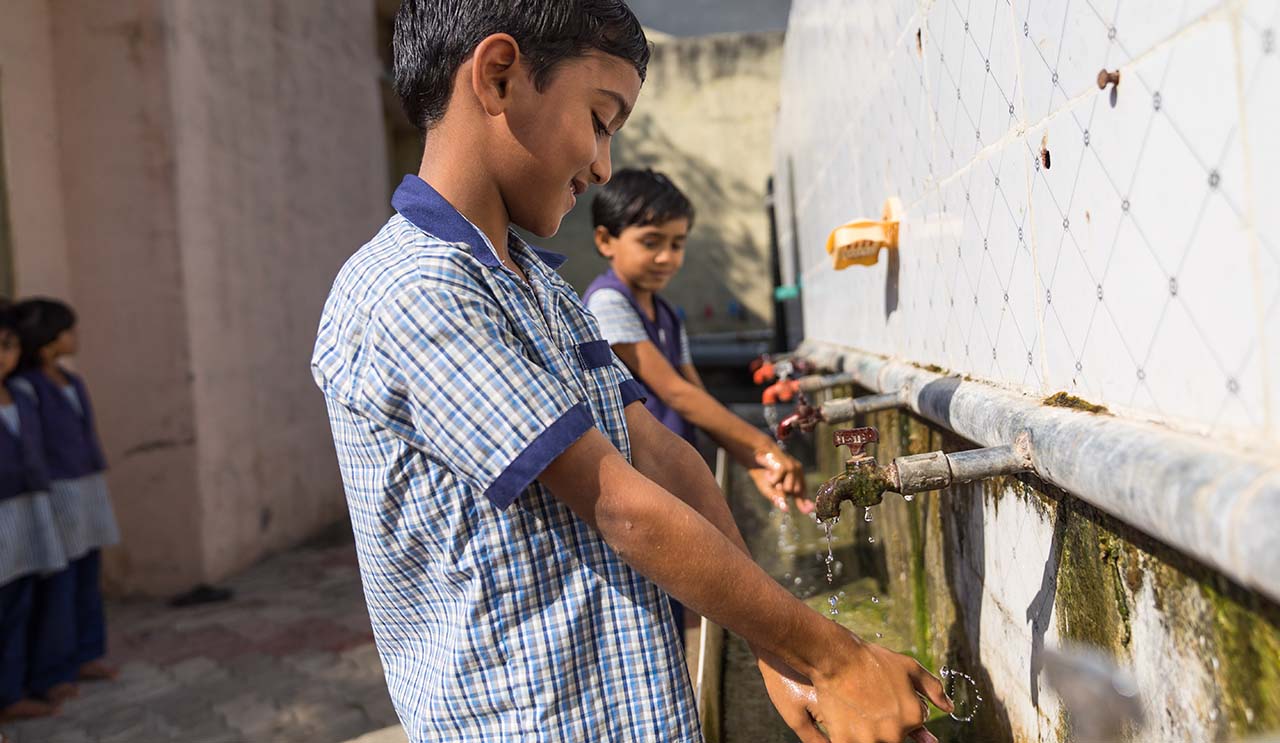 Goat Rearing
Goat Rearing is increasingly being promoted for landless and small land holding families. Pashu Sakhis or village level para vets are trained locally to provide for basic veterinary services, which not only reduces mortality but provides livelihood to women.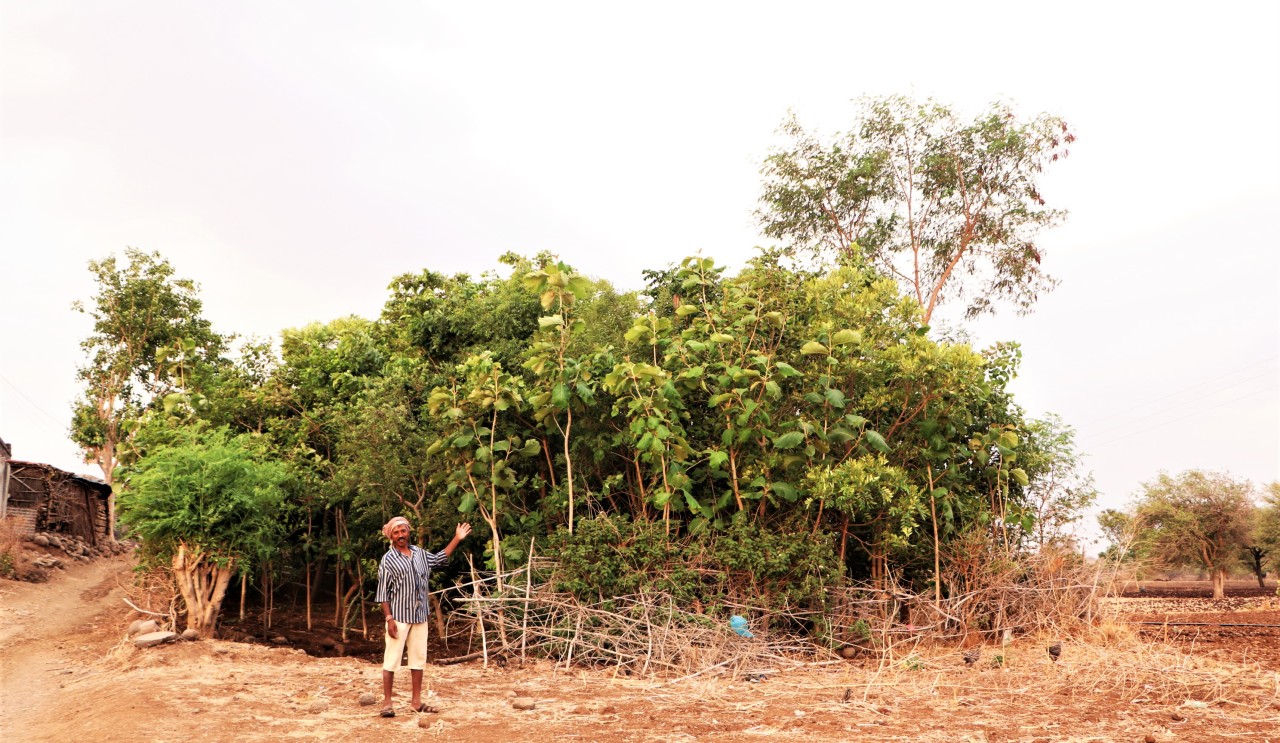 Promotion of Micro-forests
AKRSP-India started promoting micro-forest from early twenties. Micro-forests are essential for environmental restoration . They are dense and grow in short period of time. Micro-forests rely on indigenous plants and help restore entire ecosystem : plants and animal species, soil, air, water, temperature.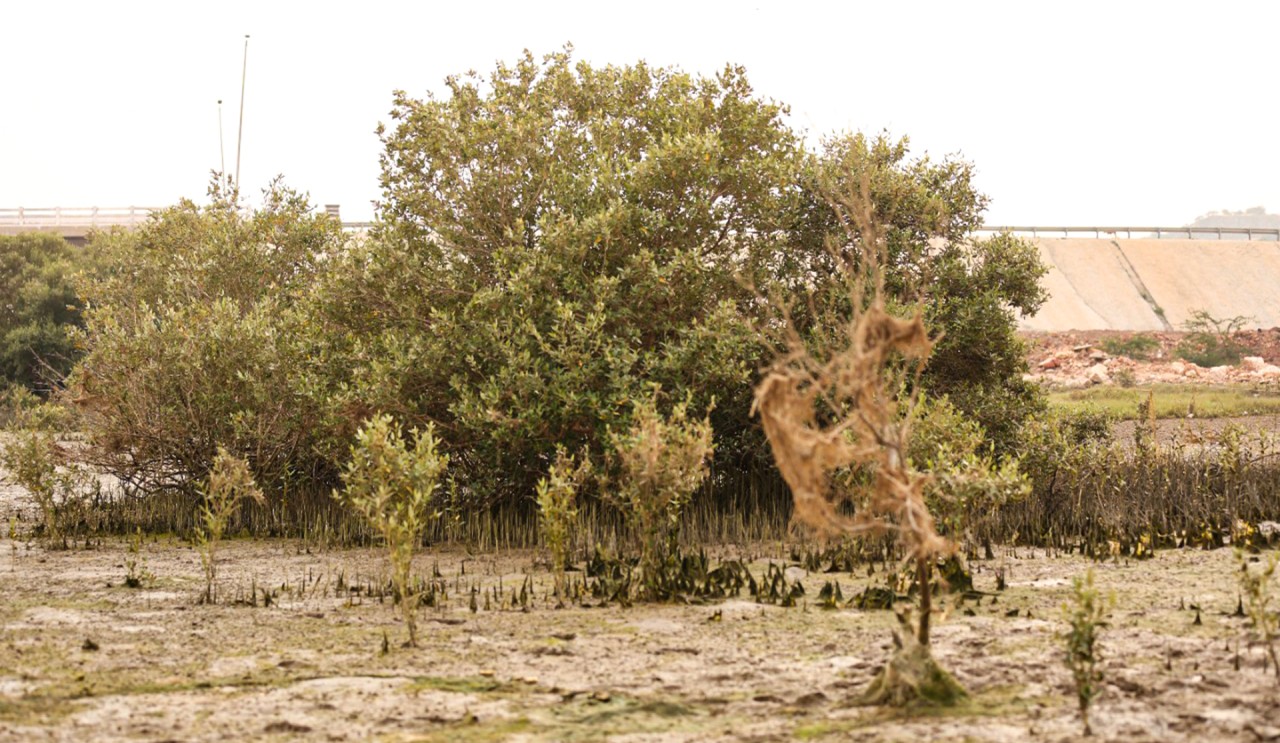 Regenerating mangrove ecosystem
The coastal restoration and protection activity through the plantation of Avicennia marina mangrove was initiated in the year 2021 by AKRSP-India in Gandhavi village in Kalyanpur block of Devbhumi Dwarka district in western Gujarat, India. Establishing the fact that the plantation of mangroves is in the interest of both the community as well as the environment, AKRSP(I) has adopted a participatory approach and started engaging with the local community.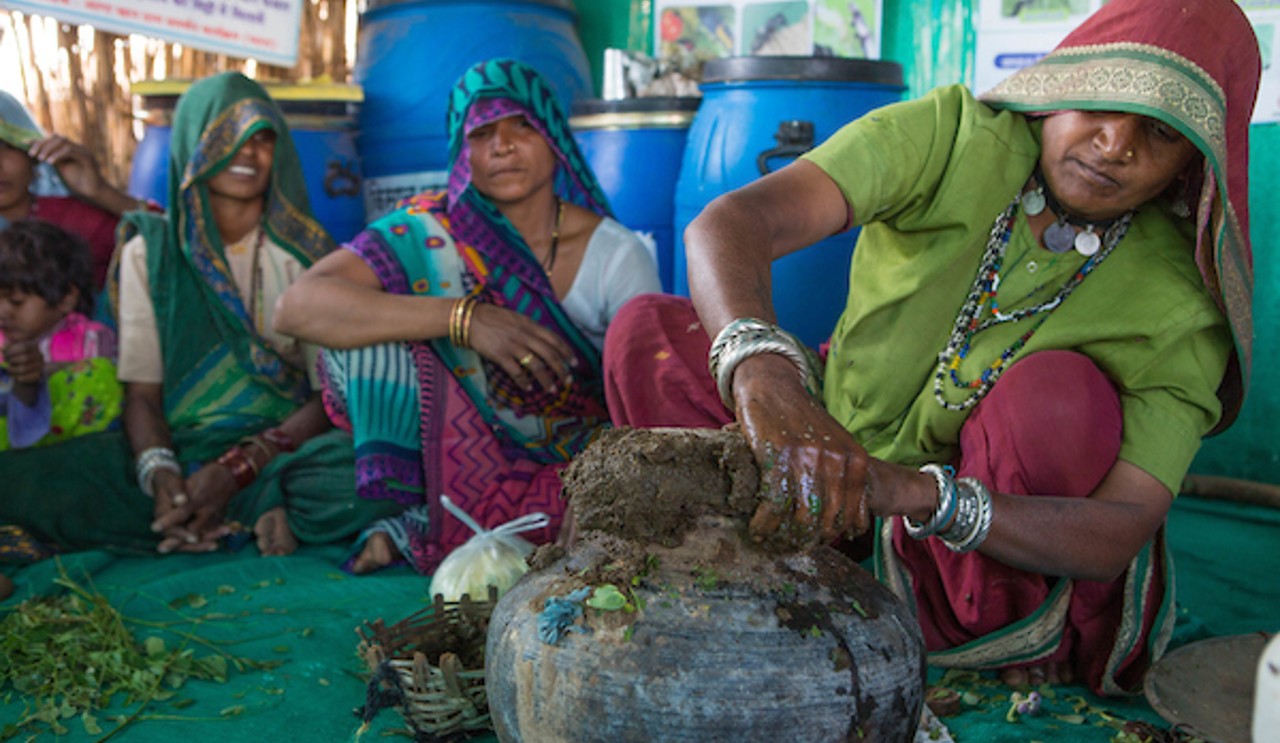 Promoting Natural Farming
AKRSP-India has further strengthened its traditional agriculture livelihoods improvement program considering the newer challenge of climate change. Through promotion of Natural Farming practices AKRSP-India is addressing the issue of land degradation through soil conservation, land management and soil health improvement.