Community Owned Drinking Water Schemes
AKRSP(I) in 2009-10, examined water sources in its intervention areas in both Samastipur and Muzaffarpur districts of Bihar. The results revealed bacterial contamination in nearly 85 per cent of the sources. Based on these results, both curative and preventive interventions were undertaken. Subsequently, working with the community, AKRSP(I) worked hard to develop an alternative model that shall provide safe and potable drinking water to the ultra-poor with a view to bring down their health expenses. In this context, AKRSP(I) piloted two different models of community owned mini drinking Water Supply System (COMDWSS) with financial support of European Commission and Water Aid in two different Gram Panchayats of Samastipur and Muzaffarpur districts. A model was designed for hamlets with high density population having scattered settlement. Herein, various stand posts are erected in different settlements and are connected through PVC pipelines. Each stand post is equipped with two auto lock taps and specially designed platform to collect water, optimally. Water charges are regularly paid by community themselves hence operations, repair and maintenance of the schemes is assured without external help. After successful demonstration of model, AKRSP(I) has established many such schemes in different hamlets to meet out the community demand and emphasis was laid on the quality of water also.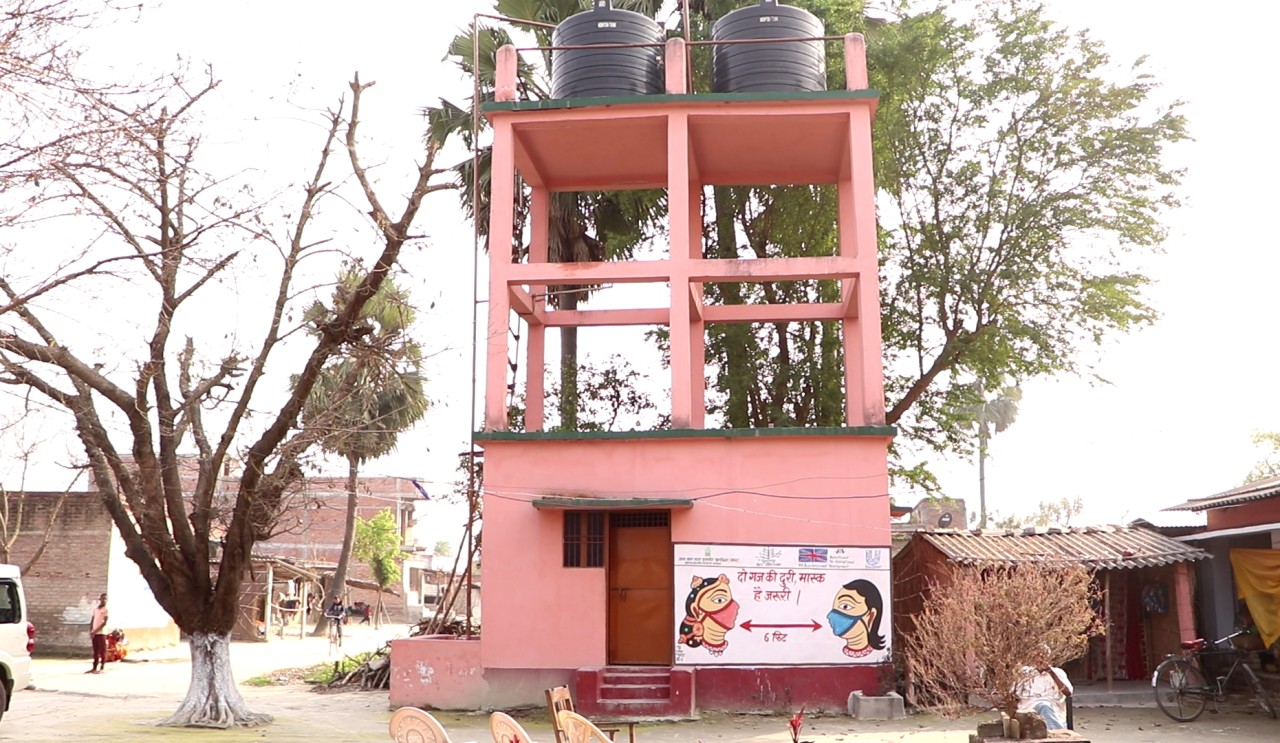 The model of community owned mini drinking water supply scheme was shared at different platforms. It was shortlisted in Bihar innovation forum by Government of Bihar, at the same time Ministry of Drinking Water and Sanitation, Government of India also shortlisted it under Innovation III, where it was presented at national level.